Corky Lee has been chronicling the Asian American community with his camera for the last 40 years.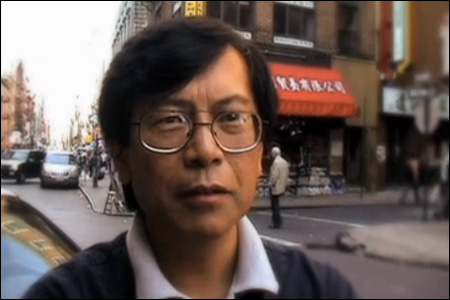 I recently heard about this cool film project,
Photographic Justice: The Corky Lee Story
, directed by Jennifer Takaki. It's a documentary on photographer Corky Lee, who has been chronicling the Asian American community with this camera for the last 40 years. He has been called, with good reason, the "undisputed unofficial Asian American Photographer Laureate," and this documentary aims to tell the world why. Check out this video, which includes a glimpse of some of his photos:
Here's some more information:
Corky has wanted to publish a book of his photographs for the past 30 years. He is the Kevin Bacon of the Asian American community, it seems that everyone knows Corky Lee! Our hope with this film is to help make sure that his last 40 years of photographing Asian Americans have a larger impact and influence so we need everyone's help to spread the word about this film, and help expose his work to a larger populace. Our goal is ultimately to produce a film that would reach a mainstream audience and for everyone (including Asian Americans) to have a better understanding of the photographer and his photographs. We would also love to help Corky achieve his goal of publishing his book by bringing attention to his work and building a big, strong, vocal group that will show publishers that a 'Corky Lee photographic book on Asian Americans' is not only worthwhile but also financially viable. There is hope that there are enough of us out there that can make this happen!
The project is currently trying to get some funds together complete the film (editing, original music and other post-production costs), so they've turned to generous, supportive folks like you to help them out. The goal is to
raise $20,000
by the end of April. For further information on
Photographic Justice: The Corky Lee Story
, and to make a pledge, go to the Indiegogo page
here