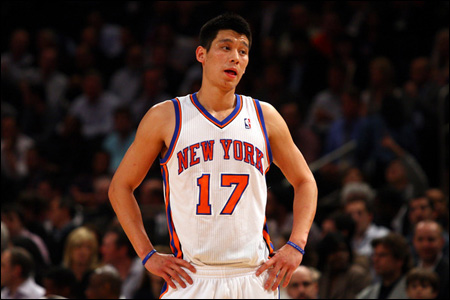 Don't be alarmed, but Jeremy Lin is injured. Your favorite starting point guard sat out tonight's game nursing a sore knee, joining fellow injured teammates Amar'e Stoudemire and Jared Jeffries on the bench. Despite the injuries, the
Knicks beat the Milwaukee Bucks
, 89-80.
So what does that mean for Jeremy? We'll see. He aggravated his knee during Saturday's game against the Pistons, and things apparently hadn't gotten better by this morning. It's certainly not as bad as Stoudemire's bulging disk, but he's going to take it day-to-day. Here's Jeremy
talking to reporters
about the decision to sit out tonight's game:
Be gone, sore knee. It doesn't sound particularly serious, so like I said, no need for alarm. So we're going to be cool about it, just like our man Jeremy.