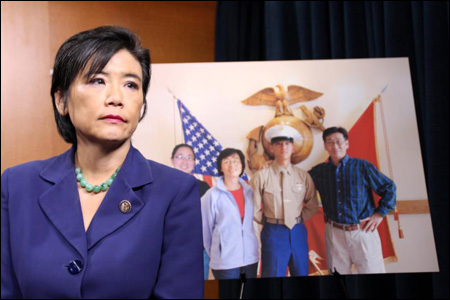 The tragic deaths of Private Danny Chen and Lance Corporal Harry Lew brought public attention to the issue of hazing and harassment in the U.S. military. Congresswoman Judy Chu -- Lew's aunt -- has been leading the charge to address this serious problem.
Tomorrow, March 22 at 1:00pmET/10:00am PT, the House Armed Services Committee will hold a
hearing
on hazing in the military. This is an important step towards holding the military accountable, and Rep. Chu will pushing them to implement a zero-tolerance hazing policy.
The hearing will be live streamed, so you can watch it
here
.
Meanwhile, OCA has another online petition calling for accountability from the Department of Defense to have a zero-tolerance harassment policy. Sign it here:
Support a Zero-Tolerance Harassment Policy in the Military
.