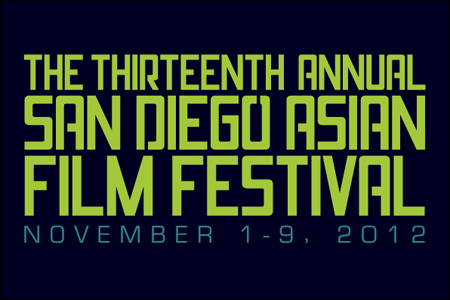 It's on, San Diego film fans. The
13th San Diego Asian Film Festival
, presented by Pacific Arts Movement, runs November 1-9. This is always one of my favorite events of the year, and if you're in town, be sure to check out some of the amazing screenings, panels or parties. Seriously, the people attending SDAFF know how to party. Here's the official festival
trailer
:
The festivities kick off this Thursday at the North Park Birch Theatre with the Opening Night screening of Ramona Diaz's feature documentary
Don't Stop Believin': Everyman's Journey
, the true rags-to-riches story of Journey's lead singer Arnel Pineda: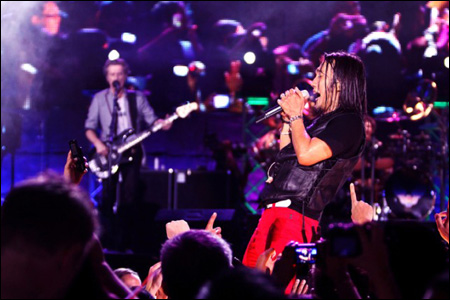 DON'T STOP BELIEVIN': EVERYMAN'S JOURNEY
Ramona S. Diaz / Asian American Panorama / USA / 2012 / Documentary, Music / 113 mins / English, Tagalog with English subtitles / HD
In 2007, legendary American rock band Journey needed a new singer. While in the midst of a fruitless online search, Journey guitarist Neal Schon stumbled upon video clips of Filipino singer Arnel Pineda on YouTube. Schon was blown away by Pineda's powerful voice and charisma, not to mention his astonishing ability to emulate the vocal style of former Journey lead singer Steve Perry. Convinced that Pineda was the perfect choice to front the band, Schon brought the Filipino unknown to California to win over the rest of his bandmates. The result was the unlikeliest of all rags-to-riches underdog success stories, one that still sounds completely impossible, even during our current era of globalization and instant internet celebrity: a modest former street urchin from Manila had become the lead singer of the multi-platinum American rock band responsible for the most downloaded song in history.
If you can't make it to Opening Night, be sure to check one of the many film programs on SDAFF world-class schedule. Here are a handful of highlights I'm looking forward to checking out: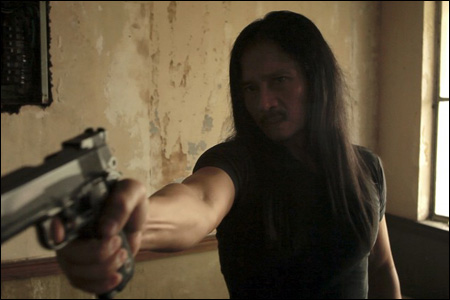 GRACELAND
Ron Morales / Asian American Panorama / Philippines, USA / 2012 / Drama, Thriller / 84 mins / Tagalog with English subtitles / HD
Corrupt politician Manuel Chango (Menggie Cobarrubias) is used to getting things his way, and his driver Marlon (Arnold Reyes) is usually the one to clean up the mess. But a routine afternoon school pickup involving Marlon's daughter and her best friend (who happens to be Manuel's daughter), leads to an unforeseeable cat-and-mouse game of mistaken identities reminiscent of Akira Kurosawa's High and Low.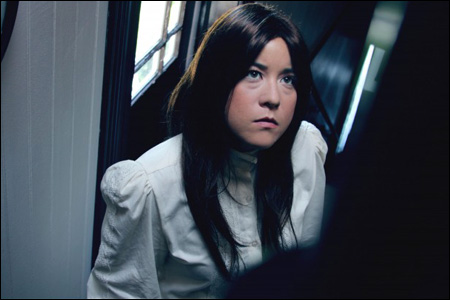 I AM A GHOST
H.P. Mendoza / Asian American Panorama / USA / 2012 / Art, Horror / 76 mins / English / HD
I AM A GHOST is a haunted house story told from the other side: the perspective of the haunter. In this case, she's an unknowing, accidental one – a ghost (played by Anna Ishida) in discovery of her identity, going through daily routines of cooking and mopping in a cycle of surprise, denial, and fear. A medium is hired by the haunted family to speak to her, in hopes that she can take her spectral footprints elsewhere. But acceptance is less acceptable when it means confronting a brutal past.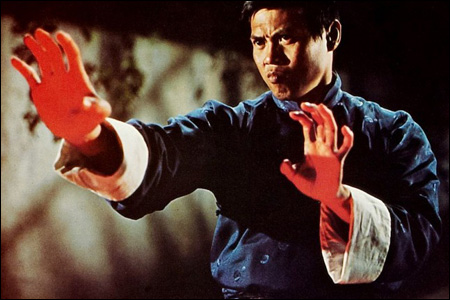 FIVE FINGERS OF DEATH
Chung Chang-wha / Masters / Hong Kong / 1972 / Martial Arts / 97 mins / Mandarin with English subtitles / Video
40th anniversary Lifetime Achievement Award screening. Chao Chi-hao (Lo Lieh) is trained in kung fu in order to defeat corrupt master Ming's students at a martial arts tournament. Ming hires malicious Japanese samurai mercenaries and the horrific head-butter Chen (Kim Kee-joo) to do dastardly deeds, one being to break Chao's hands and spirit. Broken and bloodied, Chao goes into hiding, heals, learns the secret Iron Palm skill, and then enters the tournament. During the tournament's ado, nobody sees Ming assassinate Chao's master. After Chao learns the truth, it's time to battle Ming and the Japanese using his Five Fingers of Death. But who will really die?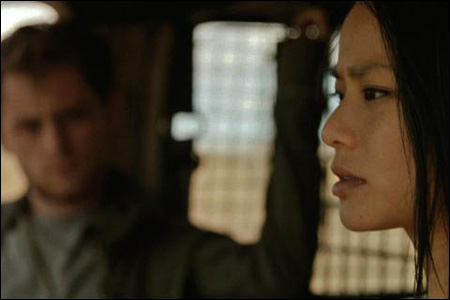 EDEN
Megan Griffiths / Asian American Panorama / USA / 2012 / Drama, Suspense / 98 mins / English with English subtitles / DCP
Korean American teenager Hyun Jae (Jamie Chung) is not much different from your typical teen, desiring her freedom and satisfying her rebellious spirit by smoking cigarettes behind her parents' shop. One night, she sneaks into a bar with a fake ID and catches a ride home with a handsome stranger. But she never makes it home that night. Hyun Jae is abducted and taken to an underground brothel in the middle of the New Mexico desert, where she is given a new name: Eden. Without time even to gasp for air, she's thrown into the complex industry of human trafficking, in which young women are treated like inventory that is ordered, replaced, maintained, and accounted for at all times.
There's a lot more where that came from. For further information about the festival, and to see the full slate of all the programs, be sure to check out the SDAFF website
here
. And I will see you this weekend in San Diego.