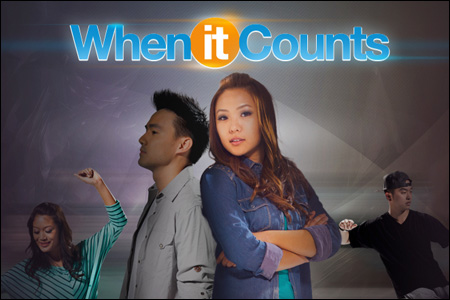 Here's the trailer for Wong Fu Productions' new interactive web series
When It Counts
, their latest collaboration with AT&T. It's a love story about a college dance crew, and stars dancer/choreographers Yuri Tag and Mike Song of
ABDC's
Kaba Modern, K-pop performer Aimee Lee Lucas and Wong Fu's own Philip Wang. Take a look:
The series also features two fans debuting as actors, selected through a social media open casting call last month. By the way, the song you hear in the trailer is Paul Dateh's remix of "Stars Falling Down" by Kina Grannis. Cool track.
The first of four episodes will debut next week on November 26. For further information about the series, and to stay updated on future episodes, go to the
When It Counts
website
. For more from Wong Fu Productions, check out their website
here
.