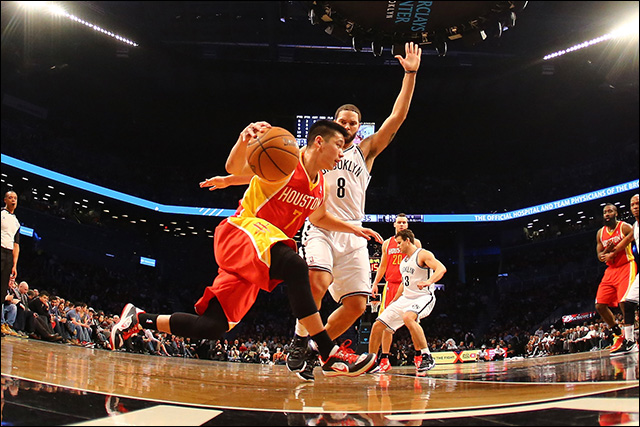 Lin Does a Lot by Not Doing Too Much
: "The Rockets' up-tempo offense, along with their commitment to spreading the floor around the pick-and-roll, fits Lin's skills wonderfully. The result is not exactly Linsanity redux, but he is developing into a point guard who could be a factor in the NBA for years to come."
The crossover appeal of Jeremy Lin
: An interview with Jeremy Lin, who recently launched the Jeremy Lin Foundation, which aims to help underprivileged youth.
Lin and Linsanity Come Home
: Before Linsanity swept the nation a year ago, director Evan Jackson Leong and producer Bryan Yang started documenting Jeremy Lin's career starting in his days at Harvard.
Linsanity
premiered at Sundance this year, and will kick off San Francisco's CAAMfest.
The Jeremy Lin of His Day (Just One Day)
: In 1948, Larry Kwong became the first player of Chinese descent to have a spot in the N.H.L., playing for the Rangers. Too bad he only played for a bit part in one game.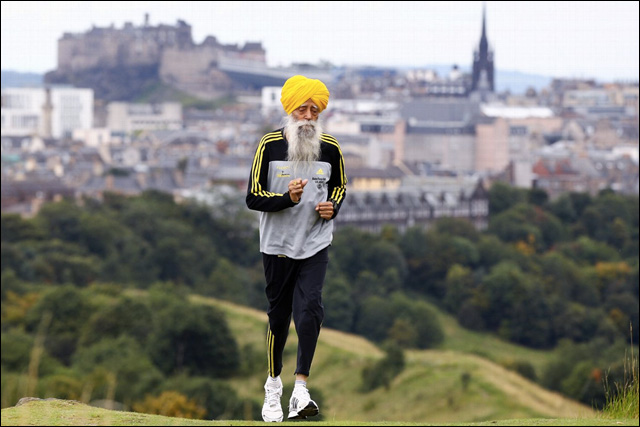 The Runner
: Fauja Singh ran his first marathon at age 89 and became an international sensation. Now 101 years old, he will run his final race on Sunday in Hong Kong -- and try to find peace with a Guinness World Records slight.
Why Glenn on 'The Walking Dead' is the Most Interesting Asian Male Character on American Television
: YOMYOMF proclaims Glenn on 'The Walking Dead' to be one of the most complex and developed Asian character on television.
Sriracha Hot Sauce Catches Fire, Yet 'There's Only One Rooster'
: Ever wonder about the story behind Sriracha? Meet L.A. resident David Tran, the low-key creator of the one-of-a-kind, often-copied hot sauce.
South Korean Crossover in Hollywood
: This year sees many South Korean directors making crossover success in Hollywood. One such director is Park Chan-wook, the man behind
Oldboy
and
Sympathy for Lady Vengeance
, who premiered
Stoker
this past Friday.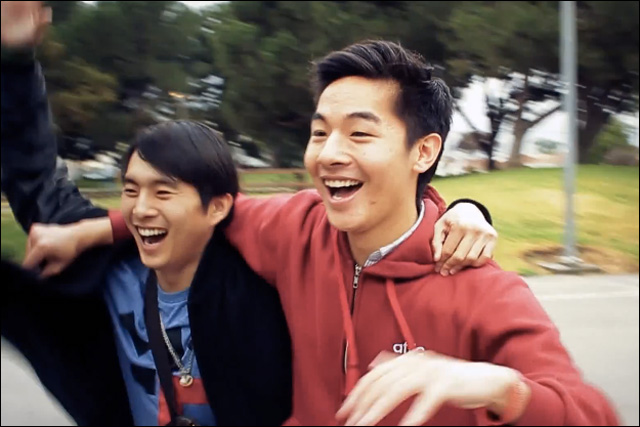 BFF?
In this video clip, YouTube star KevJumba shares his awkward moments of being friends with actor Justin Chon, star of the upcoming feature film comedy
21 & Over
.
Asian Hip Hop Week
: Drawing inspiration from the accomplishments of pioneering Asian American rap acts like Jin and the Mountain Brothers, Asian American men's site Gumship ran a series of features to commemorate what they're calling 'Asian Hip Hop Week.'
Lainey Lui: Canada's gossip magnate
: Meet Elaine Lui, the woman behind Canada's pre-eminent celebrity gossip website, laineygossip.com, who has carved out a niche in a crowded online field.
Bollywood Star Priyanka Chopra Goes Global
: Bollywood actress and debut recording star Priyanka Chopra talks to the
Wall Street Journal
about her push to reach a more global audience.