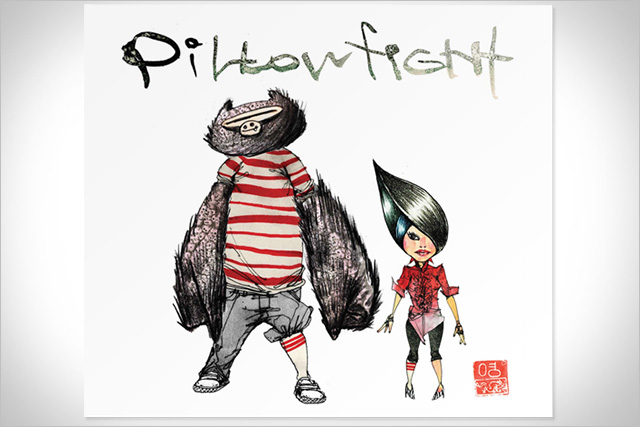 I'm a little obsessed with
Pillowfight
, the latest brainchild of producer Dan the Automator, aka Dan Nakamura. Here, he collaborates vocalist Emily Wells, with some contributions by Kid Koala and Lateef the Truthspeaker. I've been meaning to mention it here for a while -- it's been playing nonstop on my iPod for weeks.
You might know of Dan the Automator's awesome work with Gorillaz, Deltron 3030 and Handsome Boy Modeling School. On Pillowfight's self-titled album, with Wells' sultry vocals, he takes a turn into downtempo sexy cool. And I'm really digging it. Here's the music video for
"Get Down,"
directed by David Choe:
I like the little rapping... whatever he is. Want to hear more? You can preview the entire album
here
. For more information on Pillowfight, check out the
official website
or follow updates on the Pillowfight
Facebook page
.