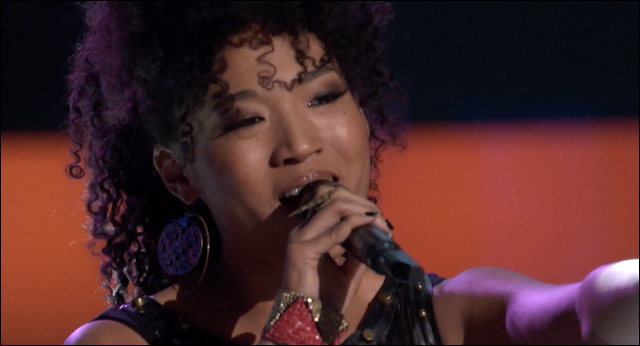 In case you missed it, here's the video of singer Judith Hill blowing the judges away during her blind audition the other night on NBC's singing competition
The Voice
, with her soulful rendition of "What a Girl Wants."
Originally selected as a backup singer for Michael Jackson's "This Is It" tour before his sudden death, you may remember Judith's head-turning performance of "Heal the World" during the King of Pop's memorial service. Here, she clearly show's that she's got what it takes to be a star all on her own:
This season has just gotten started, but Judith has already generated a lot of buzz as
The Voice's
early frontrunner. Heck, she's got me watching. I'm going to call it now and say she's going all the way.
More here:
'Voice' Frontrunner Judith Hill Talks Michael Jackson Past & Usher's Memory Lapse
.