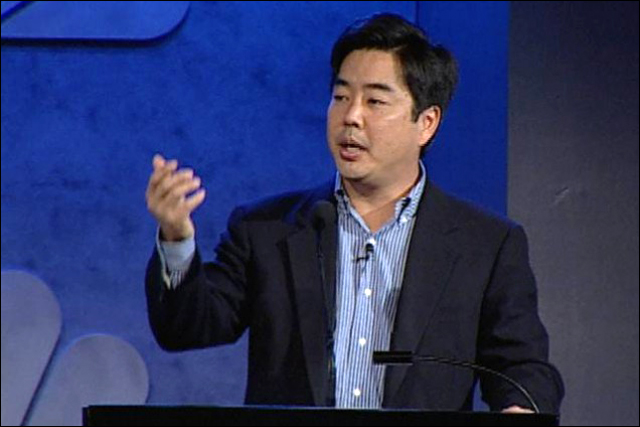 Ooooooh. Scandal! According to Page Six, Scott Sassa has resigned as president of entertainment and syndication of Hearst Corp amidst an alleged scandal involving an extortion plot, some sexting and a stripper -- three things that never go well together:
Scott Sassa out at Hearst Entertainment
.
Sassa resigned after the
New York Post
published a story saying that he had been exchanging a string of naughty texts with a stripper, who in turn tried to blackmail him, saying she'd expose the messages to senior officials at Hearst if he didn't pay up. He didn't. And things blew up:
"She was texting him sexy pictures, and he was responding using words you absolutely would not want your bosses to see," a source said, adding, "He was also communicating with many other girls in New York, and wrote crazy things to them."

But the LA stripper, helped by a boyfriend, then tried to blackmail Sassa — a single father of two daughters — saying she'd expose their raunchy messages if he didn't give her money. A second source said, "She made a list of demands."

When Sassa didn't pay up, the boyfriend e-mailed the sex-text exchanges to horrified Hearst honchos, including CEO Frank Bennack Jr., Hearst Magazines president David Carey and Michael Clinton, president of marketing for the magazines.

On Tuesday, Sassa was pulled into a meeting with Hearst suits, at which he was asked to resign. We're told Hearst is preparing a "large compensation package for him to go away for a long time." He left in a civilized manner yesterday.

Strippers and sexting are a bad combination -- one of many lessons to be learned here. Lessons that Scott Sassa, now out of a job, will have some time to think about. More here:
Sexting scandal hits Hearst
.