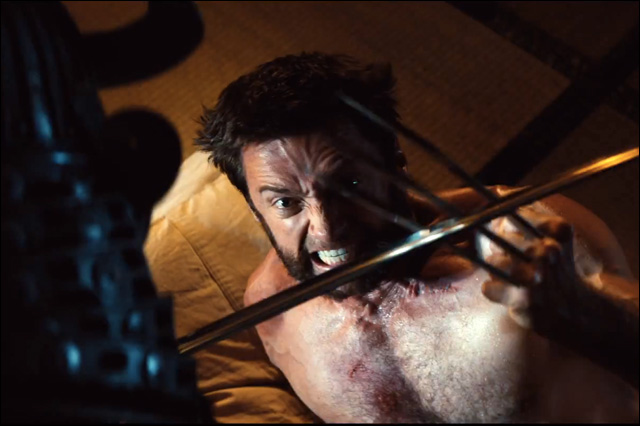 So Wolverine is going to Japan. We knew that. 20th Century Fox's just dropped the first trailer for the adamantium-clawed mutant's latest movie adventure,
The Wolverine
, and from the looks of things, it looks like Logan is going to romancin' an Asian lady and killing a lot of ninjas and yakuza dudes. Oh, you like ninjas? There will be ninjas. Here's the official
international trailer
:
I love X-Men. I love me a good comic book movie. But dammit, is anyone else just a little tired of watching the white movie hero -- yes, even Wolverine -- and his awesome adventures in Asia? And yes, I know this loosely follows significant storylines and characters from the comic books.
Oh, hell. I'll probably watch this anyway.
The Wolverine
hits theaters everywhere on July 26.