How much is one woman's life worth?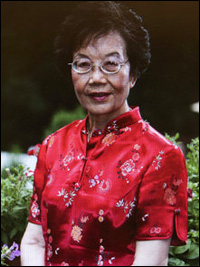 This story out of Canada is both tragic and outrageous... Last week in Toronto, a motorist was convicted and fined $400 for running over and killing an elderly woman with her car. And that's it. A four hundred dollar fine:
Family devastated after driver fined $400 for killing grandmother
.
75-year-old Fen Shi, a grandmother and mother of three, was walking on the sidewalk in September 2012 when she was struck and killed by a car pulling out of a driveway. Toronto businesswoman Ann Wyganowski was charged with careless driving, but reached a plea bargain that meant she would only pay $400:
Understandably, Shi's family is outraged:
Their beloved mother and grandmother is dead. Shi, a 75-year-old mother of three, moved here from China in 1999 to help care for Pan's first child. After living with her son and his family for years, she recently moved into an apartment of her own. Active in her church, she was learning Cantonese and had even begun to pick up piano. She was healthy and loved.

On the morning of Sept. 10, 2012, she was walking to meet a friend before heading over to visit her son.

She never arrived. At 11 a.m., a Toronto Police officer knocked on Pan's door with the horrible news.

There is no doubt this was an accident, that the driver never intended to kill that poor woman. While Wyganowski remained silent, her lawyer expressed her remorse. She doesn't deserve to be locked away in jail for years. But a $400 fine?

Court heard the 54-year-old vice-president of HZX Business Continuity Planning was turning north out of her chiropractor's driveway and looking left at the traffic when she struck and then ran over Shi. She continued driving until honking witnesses finally alerted her to what she'd done and she returned to the scene.

How much is a life worth? $400? In the end, nothing can bring Fen Shi back. But her family wanted to ensure that her death and the ensuing repercussions would mean something. At the very least, something to deter this from happening again. Four hundred bucks out of one careless businesswoman's pocket seems unlikely to have any kind of measurable impact.
More here:
Fen Shi, Toronto Grandmother, Run Over, Driver Faces $400 Fine