Before phones got touchy and smart, they flipped.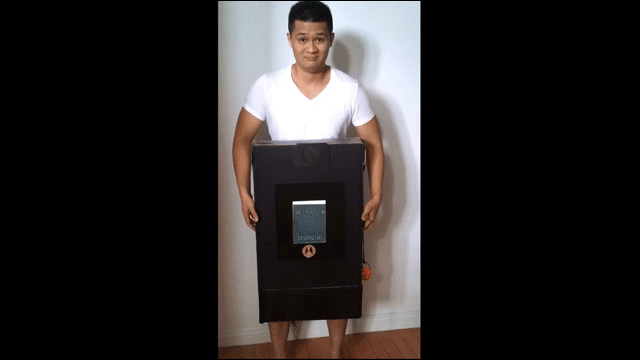 If seeing all these godawful costumes from Halloweekend has you got you downright depressed, here's a fun one that will put a smile on your face... Our old friend Larry Quach, aka
"Asian Harry Potter,"
put together this awesome costume -- a tribute to
"the most famous flip phone of all time,"
the Motorola Razr -- using an iPad, some regular household items and good old-fashioned creativity.
Ah yes. In the era before cell phones got smart, we had flip phones. Feel yourself transported allll the way back to the mid-2000s and watch Larry's awesome costume in action:
Hello, it's Larry calling.