Director Ang Lee will be in attendance for the 20th anniversary screening of The Wedding Banquet.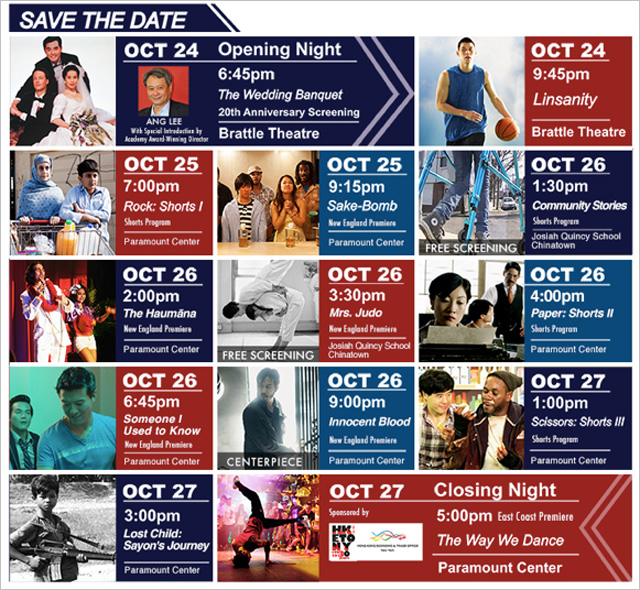 The
Boston Asian American Film Festival
is an annual event showcasing features and shorts from the Asian American community. For its fifth celebration, BAAFF celebrates the 20th anniversary of Ang Lee's
The Wedding Banquet
, the story of a gay Taiwanese immigrant who marries a Chinese woman to make his parents happy and to help her get a green card. You can watch the anniversary screening on Thursday, October 24 when the Academy Award-winning director himself will be there to talk about the film:
BAAFF 2013 - Boston Asian American Film Festival

October 24-27
Brattle Theatre, Paramount Center, Josiah Quincy School

The 5th Annual Boston Asian American Film Festival (BAAFF) is October 24-27, 2013! Come check out the over 30 films including feature length narratives, documentaries and shorts that showcase Asian American community and experiences highlighting a spectrum of diversity within the community!

Over the festival films will be shown at the Brattle Theatre in Cambridge, the Paramount Center, and the Josiah Quincy School in downtown Boston, visit www.baaff.org for the full line-up and special guest details!

Looks like a good lineup of films. For a list of screenings, check
the BAAFF website
.