Beef tongue, kitchen fire and trash talk on the latest episode of Esquire Network's cooking competition.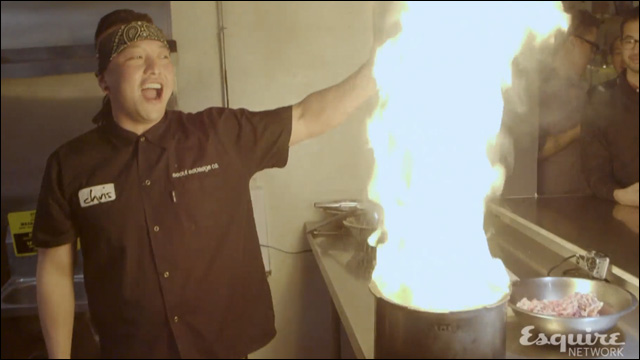 I'm looking forward to this week's
Knife Fight
! In each episode of Esquire Network's cooking competition show, hosted by Ilan Hall,two chefs go head-to-head, making at least two dishes in one hour from a combination of secret ingredients, all in front of celebrity judges, die-hard foodies and a rowdy crowd.
In the week's episode, "Oh vs. Lieberher," our friend Chris Oh of Seoul Sausage Co. goes up against chef Wes Lieberher. So what's for dinner? Baby, there will be beef tongue. And fire. And trash talk. Here's a little
preview
:
Get it, Chris.
Knife Fight
airs Tuesday nights on the
Esquire Network
. And for more information about the delicious stuff going on with our pals at Seoul Sausage Co., go to their
website
.