December 14 marks the one-year anniversary of the Newtown school shootings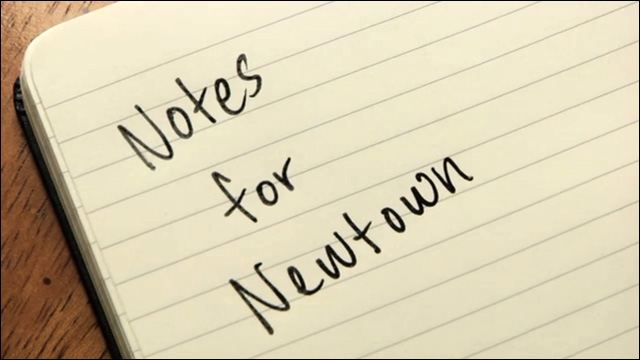 Kind of hard to believe, but it's almost been a year since the horrific shooting rampage at Sandy Hook Elementary School in Newtown, Connecticut, where a gunman killed six adults and twenty young children last December 14. I can't imagine what it must be like for the families of the victims, especially right now in the thick of the holiday season. Your heart breaks all over again.
That's why I gotta give it up to one of our good readers, Adam King, who launched the
Notes for Newtown
campaign last week. With the one-year anniversary of the massacre approaching, Adam wanted to send messages of hope and encouragement to the families of the victims, and let them know they're not alone during this time. Adam doesn't have any connection to Newtown; he's just a regular guy trying to help.
Indiegogo campaign aims to send handwritten notes to families of Newtown victims
The goal is collect thousands of messages on
Notes for Change
and transform them into handwritten notes that will be sent to the families affected by the Newtown school shootings. Here's a video with more information:
This is a pretty awesome feel-good project. If you'd like to support it, they've got an
Indiegogo
campaign to make it all come together. The goal is to raise $5,000. Funds will go towards maintaining and upgrading the website for users to submit messages, as well as purchasing the supplies for writing and distributing the actual messages. All funds not used for the project will be donated to the Newtown Memorial Fund.
For more information, and to make a pledge, head over to
Indiegogo
.