Not necessarily the angriest, just the most viewed.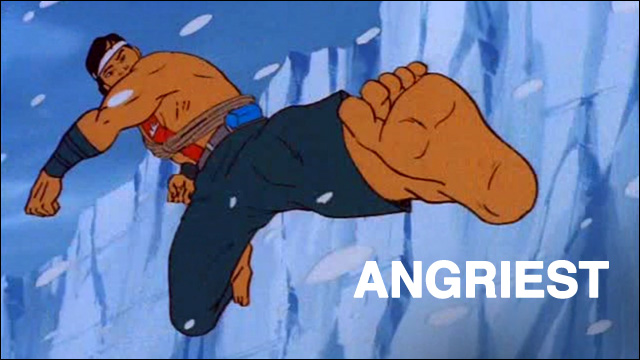 1.
Baruch College hazing death ruled a homicide
2.
Yellow Peril! An Archive of Anti-Asian Fear
3.
Pregnant woman struck and killed by snowplow
4.
Baby leukemia patient Isaac needs your help
5.
9-year-old hailed a hero for life-saving 911 call
6.
UC Irvine student leads police on high-speed chase
7.
Girl Scout selling cookies outside medical marijuana clinic
8.
The Heroic Return of the Green Turtle
9.
Anida Yoeu Ali and The Buddhist Bug Project
10.
Moves like Bruce
Stay Angry, my friends.