Documentary chronicles award-winning journalist's experience as a undocumented immigrant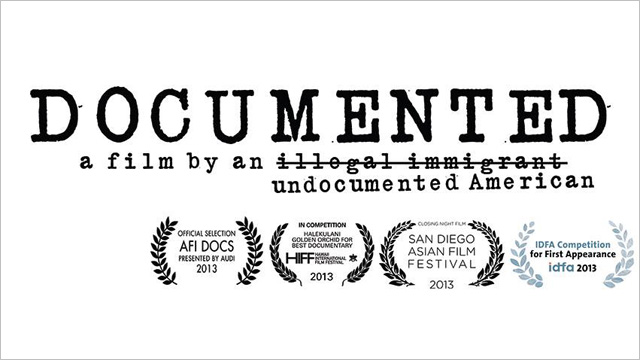 In June 2011, Pulitzer Prize-winning Filipino America journalist Jose Antonio Vargas
publicly revealed
his status as undocumented immigrant in a
New York Times Magazine
essay, "My Life as an Undocumented Immigrant" -- which thrust him into the national conversation on immigration reform.
Jose's documentary
Documented
chronicles his experience as an undocumented immigrant and an activist for immigration reform. If you missed its short theatrical run in New York and Los Angeles,
Documented
makes its national television broadcast premiere CNN on
Sunday, June 29 at 9:00pm and 11:00pm ET
, and will air again on Saturday, July 5. Make plans, set your DVRs.
Here's the
trailer
:
Define American, Rappler, GuerreroYee, and NextDayBetter are launching a campaign to ignite meaningful conversations and action about immigration within the global Filipino community.
Watch parties
are being hosted for Sunday's film broadcast and Rappler will be hosting a
Google Hangout
on Wednesday, July 2 on immigration reform and undocumented immigrants. The Hangout will feature Maria Ressa (CEO of Rappler), Jose Antonio Vargas (Pulitzer Prize Winner), Rio Guerrero (Community Organizer, Immigration Lawyer), and Akiko Aspillagas (Undocumented Filipino American and TED Speaker).
For further information about the film, visit the
Documented website
.