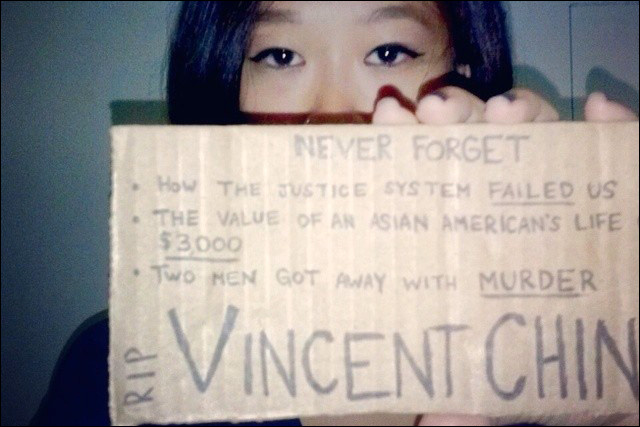 We Are Vincent Chin
: Thirty-two years ago this week, Vincent Chin died at the hands of two white men who beat him to death with a baseball bat. This Tumblr is one way our community can remember him. Vincent Chin could have been you. He could have been me. We are all Vincent Chin.
Workers At Kum Gang San Allegedly Forced To "Volunteer" As Farm Laborers & Beg For Forgiveness
: Servers and bussers at Kum Gang San filed a lawsuit against the popular Manhattan Korean restaurant, accusing the restaurant for all sorts of labor exploitation and humiliation.
Parents of Elliot Rodger's 3 stabbing victims express frustration amid a search for answers
: The families of Isla Vista killer Elliot Rodger's first three victims search for answers the police aren't giving, and wonder why media is more interested in the killer than in their sons.
The Problem With a Culture of Excellence
: "Saying that Asian Americans, as a whole, do better in school than black Americans is technically correct. But stopping there -- or even opting for simplistic explanations like 'Asians are hard-working' -- is extremely dangerous."
Here Lies Progress: Asian Actors Fill the Playbill
: After decades of inching toward center stage, Asian American theater actors are facing something that they've rarely enjoyed in New York: demand.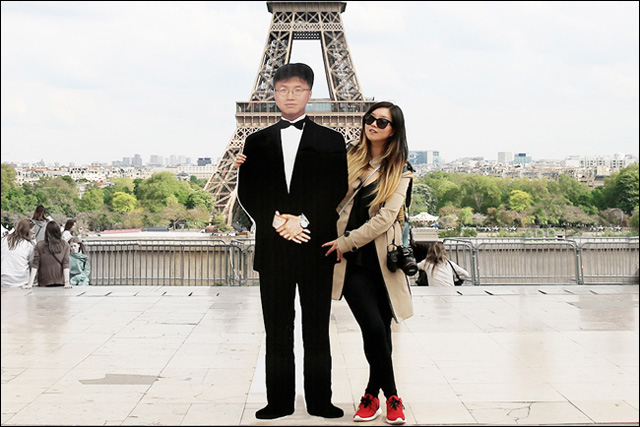 I Left Everything to Travel the World for and With My Father
: When Jinna Yang's father died of stomach cancer in 2012, she decided to pay tribute to her late father by taking a portable life-sized cardboard cutout of him -- and photographing herself -- at scenic locales around the world.
New TV Shows Feature More Diverse Faces, Will They Survive?
: Twenty years after
All American Girl
, networks are now re-investing in more diverse faces in their line-ups. But will these new shows survive?
Top NY attorney sees humor in criticism from India
: U.S. Attorney Preet Bharara has drawn criticism from India for the high profile cases his office has brought against South Asian defendants.
Why Diversity in Comics is Much More Important Than You Think
: While the comic book industry has changed a lot in the past generation, characters within comics aren't changing as quickly. Why diversity matters -- not just for the present, but for future generations.
How Asian Immigration Is Changing America's Heartland
: Tu Tran, Lincoln, Nebraska's only Vietnamese-speaking police officer, represents one of many Asian immigrants who is changing the face of Nebraska.
World Cup in LA: How second-generation Korean-Americans choose a team
: KPCC on how second-generation Korean Americans in L.A. choose a soccer team to root for during the World Cup.
He Didn't Reveal A Truth About Himself Until He Was Almost 70. Then His Career Really Took Off.
"I've lived over seven decades, through a World War where we were put in camps because of our race to playing the Asian helmsman of the Enterprise, from the blossoming of the Stonewall riots to today, where we help carry the banner for marriage equality. Here is my story. I'm living proof that 'It Got Better.'"
Honoring a leader in fight for Japanese American redress
: Last week in Philadelphia, retired social worker Grayce Uyehara was honored by Asian Americans United for her work to win a formal U.S. apology and reparations for the mass incarceration of Japanese Americans during World War II.
The Difference Between "Redskins" and "The Slants"
: Simon Tam, founder of the Portland-based rock group, the Slants, on why the trademark cancellation of the Washington Redskins, on the basis that it's a racial slur, is not the same as his band's own troubled trademark case.
Documenting Change: The Evolution of Grace Lee
: Oliver Wang on director Grace Lee and her film
American Revolutionary
, a documentary on legendary activist Grace Lee Boggs.
Where Are They Now? Kelly Saeteurn
: Fifteen years ago, Spencer Nakasako's documentary
Kelly Loves Tony
followed the relationship of a Southeast Asian teen couple living in Oakland. CAAM catches up with Kelly on her life since the film.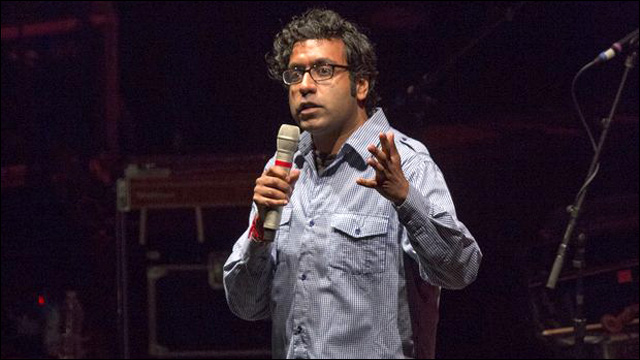 Hari Kondabolu: Stop Worrying and Learn to Love Demographics
: PRI's
Studio 360
features an awesome stand-up performance and interview with intrepid comedian Hari Kondabolu.
11 Years Old, in the Open, and Carefree
: All eyes are on 11-year-old Lucy Li, the youngest golfer every to qualify for the U.S. Women's Open -- and the possible future of women's golf.
As An Asian-American, Here's Why Bruce Lee Still Matters
: Does Bruce Lee still matter? YES. Gamer Kevin Wong reflects on the addition of Bruce Lee in EA Sports UFC, and what Lee means to him.
Roy Choi, King of L.A. Food Trucks, Moves On to a Hotel
: A
New York Times
profile of Roy Choi, on dreaming up The Line hotel in L.A.'s Koreatown, which includes his latest restaurant, Pot.
Special Edition NYC 2014: The Interviews - Greg Pak
: Greg Pak, comic writer for
Planet Hulk
and other Marvel comics, on the new Storm series and how Asian Americans are portrayed in pop culture.