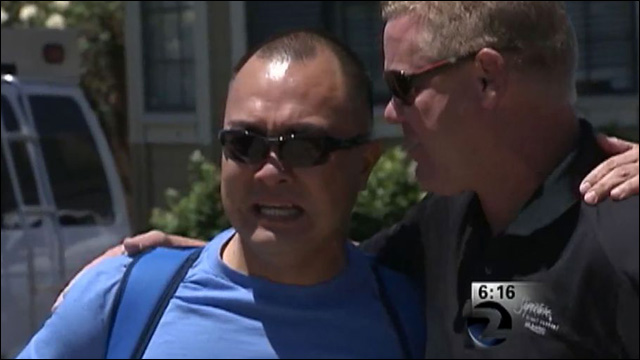 Veteran returns home to fixed-up surprise
: After more than two decades of serving in the U.S. Marine Corps, retired marine Jack Bernardo returned home to find -- surprise! -- his fixer-upper house had been fixed up. Tears.
A SWAT team blew a hole in my 2-year-old son
: Alecia Phonesavanh recounts the tragic events that unfolded when police officers raided her family's home in the middle of the night, kicking down the door, throwing a flashbang grenade into her sleeping son's crib and blowing a hole in his chest.
Why We Need to Keep Yuri's Legacy Alive
: Christopher Punongbayan, executive director of Asian Americans Advancing Justice - Asian Law Caucus, on why Yuri Kochiyama's legacy matters.
Remembering Civil Rights Leader Yuri Kochiyama
: KQED's
Forum
invited Professor Diane C. Fujino and Akemi Kochiyama, granddaughter of Yuri Kochiyama, to talk about her life and legacy as a civil rights leader.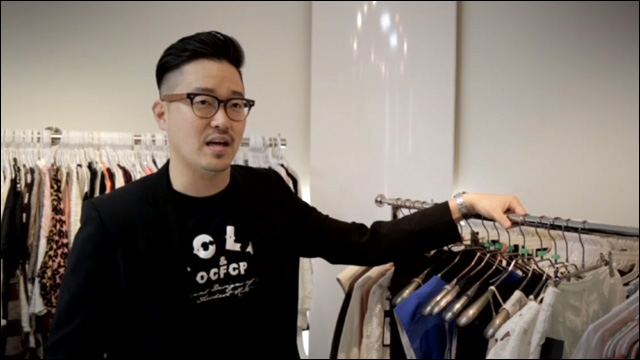 How Immigrants Are Fueling America's Cultural History Through Fashion
: A long lineage of immigrants are responsible for shaping American culture through fashion -- and today, it's Asian immigrants and Asian Americans who are redefining the U.S. fashion industry.
UCLA math star Terence Tao wins $3-million prize
: UCLA mathematics professor Terence Tao has been named one of five winners of the new Breakthrough Prize in Mathematics, an award that provides $3 million to each of its recipients from a fund by a wealthy high-tech businessmen.
The greenest man in America doesn't drive a Prius or shop at Whole Foods
: "People are calling Lipo Chanthanasak the greenest man in America. What has the Incredible Chanthanasak done to deserve the title? Well it turns out trashing the environment makes Chanthanasak angry, and if you're a polluter, you wouldn't like him when he's angry."
Exclusive: Listen to Low Leaf Explore Filipino Roots With a Classical Twist
: Low Leaf, a Filipino American musician based in L.A., grew up playing classical music. Colorlines releases a short documentary on her path toward connecting to her cultural roots and the release of her new album, "AKASHAALAY."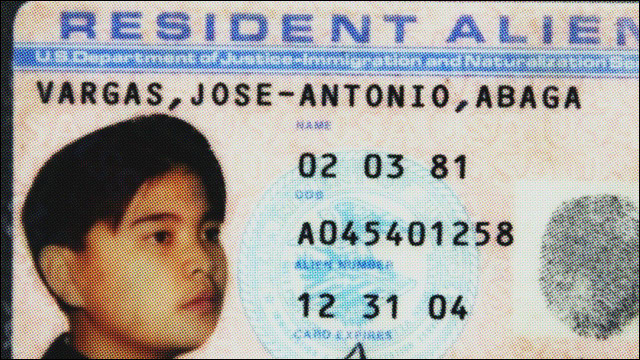 Vargas: Undocumented and hiding in plain sight
: "When it comes to fighting for citizenship that many people take for granted, there isn't anyone I would not talk to. When it comes to immigration, there isn't any question I will not answer."
After 'I Do': LGBT Asians come out amid cultural and language barriers
: This week, Take Two highlights the issues and challenges of LGBT people beyond the gay marriage movement. For part one, the radio program focuses on being LGBT in the Asian American community.
LGBTQ Hyphen
: Visibility Project and Hyphen magazine have partnered to create LGBTQ Hyphen, the first dedicated LGBTQ online section in a mainstream and nationwide Asian American publication.
Postscript to the Whitney Biennial: An Asian-American Perspective
: "When the ubiquitous term 'people of color' is used, does the speaker or writer also mean Asian Americans -- itself a complicated category? Or do yellow and red get tossed out, like dirty bathwater? Or should Asian Americans simply check the box labeled 'Other' and quietly and politely go -- like all well-behaved Asian Americans – into the room marked INVISIBLE."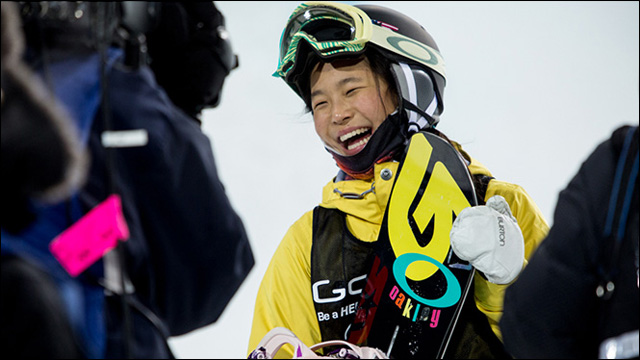 Burton Girls Date With CHLOE KIM
: An interview with Chloe Kim, who is being called the future of women's snowboarding after she won second place at the 2014 Winter X Games at the age of 13.
The Green Turtle Rises
: Graphic novelist Gene Luen Yang revives the forgotten first Asian American superhero, the Green Turtle, in his own new book,
The Shadow Hero.
A Picture of You: Interview with Director J.P. Chan
: Asia Pacific Arts interviews writer/director J.P. Chan, whose indie drama
A Picture of You
examines the grieving process, fraught sibling relationships, and resilience via laughter and friendship.
South Florida goes Kpop
: Korean pop culture has found an unlikely fan base in Miami -- an area with few Koreans -- where Kpop Con Miami, the first Korean pop culture convention on the East Coast, is going down this Saturday at the Miami Convention Center.