Musical parody mashes up Disney songs and a galaxy far, far away

Have you ever watched the
Star Wars
movies -- the original trilogy, not the prequels, heretic -- got really excited with those awesome space battles, blasters and Jedi duels... but felt disappointed because there was just
not enough singing
in a galaxy far, far away? Then you'll probably get a kick out of
Star Wars: The Musical
.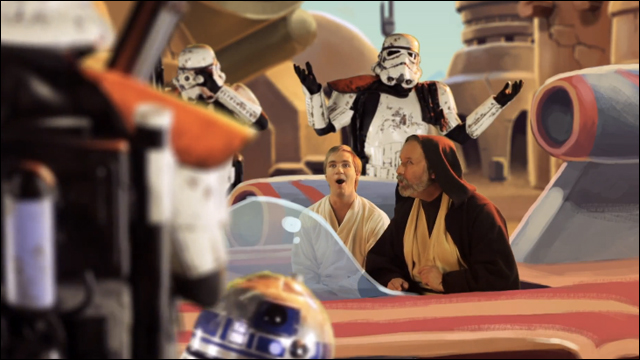 Masterminded by our friend, executive producer/composer George Shaw, and directed by Jeffrey Gee Chin, this eight-minute fan film infuses Episode IV: A New Hope with song parodies of selections from Disney's animated movie musical catalog. It was shot entirely on green screen with multi-planer hand-painted backdrops in the Disney animated tradition. Throw in some random Disney princesses for good measure.
Take a look:
Love the cameo by Jane Lui dropping in as Mulan to interject a little singing commentary about white heroes.
Well, there will likely be at least two more follow-ups to this, right? Can't wait to see singing, dancing Boba Fett. For further information, and to follow along with future updates about Star Wars The Musical, visit the
website
.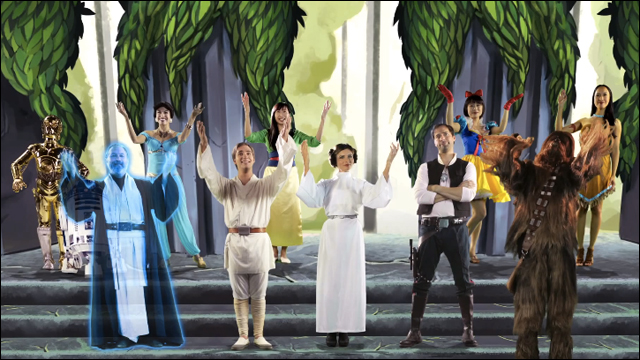 And may The Force be with you.