Not necessarily the angriest, just the most viewed.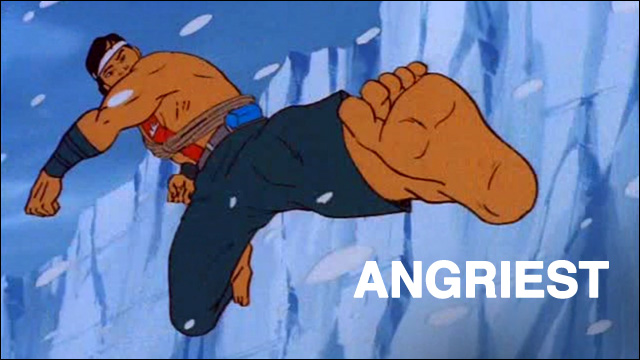 1.
Research Study seeks Asian Americans who drink alcohol
2.
Students to face homicide charges in frat hazing death
3.
Sorry we ignored you while you almost died in that DEA cell
4.
Couple arrested for keeping autistic son in cage
5.
'Sullivan and Son': The Other Asian American TV Family
6.
[UPDATED] Jeremy Lin traded to the Lakers
7.
Announcer calls Asian pitchers "Oriental." Two nights in a row.
8.
76-year-old grocer dies in DC store robbery
9.
Get ready for 'Harold & Kumar: The Animated Series'
10.
Angry Reader of the Week: Atsuko Okatsuka
Stay Angry, my friends.