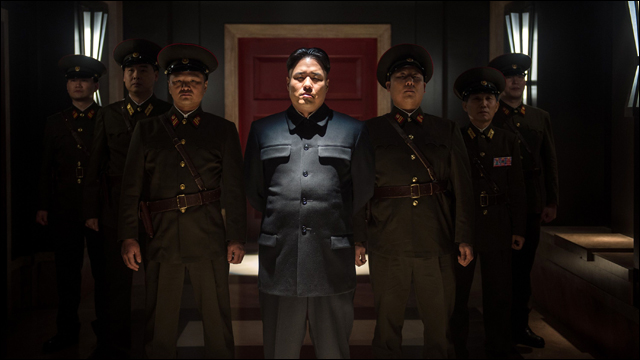 Reaction to the Sony Hack Is 'Beyond the Realm of Stupid'
: "This will be a case study I can guarantee will be both used and misused in everything from legislation to cybersecurity sales pitches." Peter W. Singer, one of the nation's foremost experts on cybersecurity and cyber war, with thoughts on the Sony hack saga.
* * *
North Korea: Not Funny
: "Rightful calls to defend freedom of expression and go ahead with [
The Interview
] are also mixing with a far more dubious strain of thinking: that the film itself is a form of defiance against a dictatorial regime. It is not."
* * *
Don't Let North Korea Win
: "
The Interview
was not conceived to fight against totalitarianism and trumpet human freedom, and it did not have to. But in light of recent developments, the film has now become something more—a symbol of the centrality of free expression as the foundation of liberty, and a touchstone for how the Free World ought to deal with terrorist threats. Speech should be protected no matter how distasteful."
* * *
These experts still don't buy the FBI claim that North Korea hacked Sony
: While experts aren't ruling out North Korea for the attack on Sony, "Let's take a step back here and ponder the FBI statement today on colonel mustard in the study with the laptop before we go PEW PEW PEW ok?"
* * *
'The Interview's' Kim Jong Un actor, Randall Park, knew it was 'insane'
: Randall Park, who plays North Korean dictator Kim Jong Un in
The Interview
, talks about his decision to take on the role.
* * *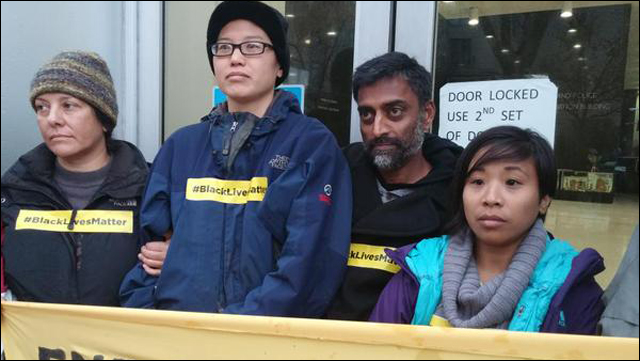 Practicing #Asians4BlackLives Solidarity: 5 Lessons from #shutdownOPD
: Reflections from Christine Cordero, one of the participants in the #Asians4BlackLives solidarity action last week that shut down the headquarters of the Oakland Police Department.
* * *
Meet Vivek Murthy: The Controversial Surgeon General
: At 37 years old, Dr. Vivek Hallegere Murthy has made history as the youngest appointed US Surgeon General and the first of Indian descent. Here are seven facts you should know about the 19th US Surgeon General.
* * *
'Are You Going to Give Him a White Name?'
: An expectant mother considers the racial implications of giving an "ethnic" name or settling for a "white" name for her "brown" son.
* * *
'Half Asian'? 'Half White'? No -- 'Hapa'
: Journalist Alex Laughlin reflects on growing up labeled "Asian," "white," and "hapa" -- and the significance of spaces for multiracial identity formation.
* * *
The Hmong community has found a voice in UW professor Yang Sao Xiong
: Yang Sao Xiong is UW-Madison's first professor in Hmong American Studies, working to help the university connect with the Hmong community.
* * *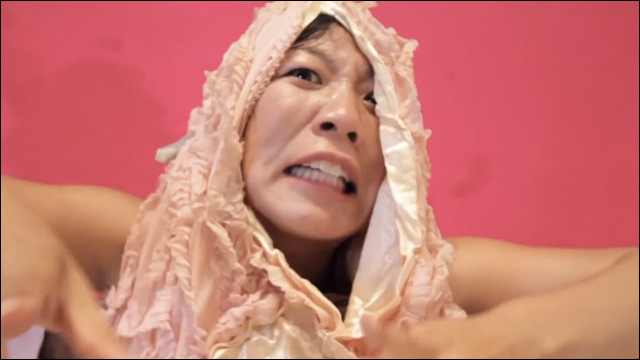 The 10 best moments in political comedy this year
: Stewart and Colbert were up to their usual tricks, but Louie C.K., Dave Chappelle, and Hari Kondabolu each left their stamp on 2014.
* * *
There are No Asian American Movie Stars
: In the continuing fallout of the Sony leak, you may have heard that Aaron Sorkin doesn't think there are any Asian American movie stars. Keith Chow begs to differ.
* * *
Asian Americans Should be Movie Stars: an Update
: A follow-up to Keith's Nerds of Color post on Asian American movie stars (and the lack thereof) with some complications and clarifications.
* * *
Aspiring Actress Mom Admits Daughter's 'Modern Family' Fame Is 'Hard'
: After 13 years in Hollywood, comedian Amy Anderson talks about taking her career off the road to support her daughter, who plays Lily in ABC's
Modern Family
.
* * *
Curtain's Up - Getting Hudson Ready for His Close-Up
: Jeff Yang updates us on the production process of
Fresh Off the Boat
, the upcoming ABC comedy that stars his son, Hudson.
* * *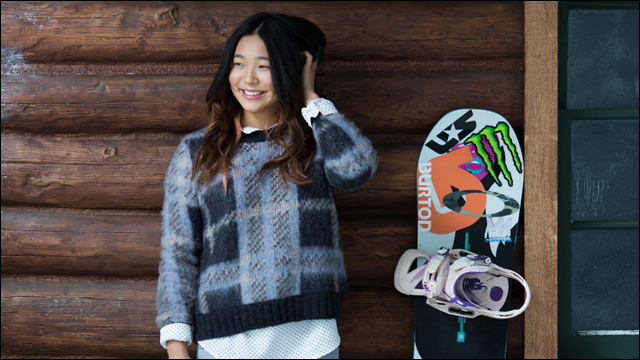 The Next Shaun White Is a 14-Year-Old Girl
: Meet Chloe Kim, the teenage snowboarding prodigy who threw her first backflip off a natural feature at age six. Next up: Aspen's X Games.
* * *
Skating Out Classroom Stress As A 'Derby Dame'
: What do teachers do when they're not teaching? Outside the classroom, Nina Park competes in the Boston roller derby circuit as Elle L. Cool Jam.
* * *
Former Saint Rose player appears in Foot Locker commercial
: You may have recently seen former College of Saint Rose basketball player, 6-foot-7 Jin Hong, appearing alongside Damian Lillard and Tracy McGrady in a national TV commercial for Foot Locker -- all thanks to an unusual request on Facebook.
* * *
American Idol's First Sikh Contestant is Back in the Spotlight
: Gupreet Singh Sarin, the first-ever Sikh American contestant on
American Idol
, just released his first post-show single "Compassionate Father."
* * *
This Self-Professed "Bobaholic" Is Creating a Database of L.A.'s Best Milk Teas
: Steven Cong drinks a lot of boba. To date, the 22-year-old UCLA student has documented over 124 different boba drinks from around the world. The majority of his finds are in California and he has been posting his drinks along with a photo and a rating on his Tumblr page -- aptly named Bobaholic.
* * *
Best of 2014: How the May vs. May fight on 'Agents of S.H.I.E.L.D.' came together
: Remember that time Ming-Na Wen's Agent Melinda May ended up in a kickass fight with her own doppelganger on
Agents of SHIELD
? Here's how they made one of my favorite televisions moments of the year.
* * *
How a lawyer left the courtroom to discover she had X-Men powers
: Marjorie Liu was on the track to having a career in law, but left it all to pursue a writing comics.
* * *
Writer Amy Chu Spins A Wonder Woman Parable In Sensation Comics [Preview]
: Up-and-coming writer Amy Chu is the latest comics scribe to tackle Wonder Wonder for the digital-first
Sensation Comics
.
* * *
Seventh Day of the Seventh Moon by Ken Liu
: Tor.com reprints award-winning science fiction writer Ken Liu's short story "Seventh Day of the Seventh Moon," about a pair of young women in love for the first time in their lives, who are about to be parted by circumstances beyond their control.
* * *
21 Gorgeous Asian Men Guaranteed To Make You Thirsty
: Another Buzzfeed list of hot Asian dudes.
* * *
The Innocence Project Tells Serial Fans What Might Happen Next
: Deirdre Enright, the head of the Innocence Project Clinic at University of Virginia Law School, talks about her role in the ongoing investigation -- and what might happen next -- made notorious by the true crime podcast phenomenon
Serial
.