Not necessarily the angriest, just the most viewed.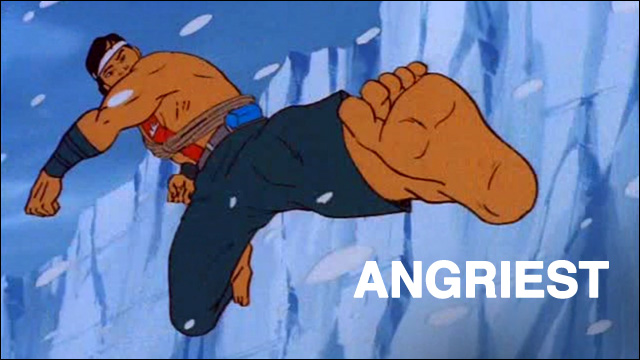 1.
Aziz Ansari unleashes Twitter fury on Rupert Murdoch
It's all #RupertsFault.
2.
Margaret Cho mocks North Korea at the Golden Globes
Well, that was rather uncomfortable.
3.
Three teens to stand trial in beating death of USC student
Suspects admitted to targeting student "because he was Chinese."
4.
'Big Hero 6' artist pays homage to Hayao Miyazaki
Hiro and Baymax recreate an iconic moment from 'My Neighbor Totoro'
5.
Woman caught on camera vandalizing Buddhist temple
Surveillance video shows suspect throwing glass bottles at Buddha statues
6.
Family seeks answers in 6-year-old's mysterious death
Oklahoma kindergartner Jenny Yang died just hours after being sent home with a fever.
7.
Angry Asian America Ep. 11: Best/Worst People of 2014
With co-host Jenny Yang
8.
Temple University student falls to her death from window
18-year-old Rebecca Kim slipped and fell from an eighth-floor ledge, critically injuring a pedestrian.
9.
Call for Submissions: Time Traveling is Not for Everyone
Let's face it: time travel is for white people.
10.
Suspect charged in fatal shooting of 13-month-old boy
Baby Bill Thao was killed in a drive-by intended for another target
Stay Angry, my friends.