The Huang clan will be back for a second season.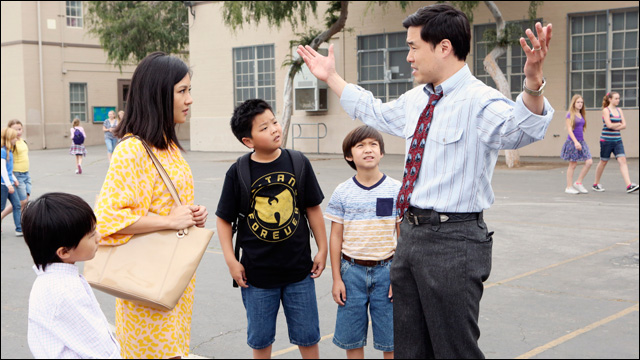 Well, hey! TV fans, it's official. ABC has renewed
Fresh Off The Boat
for a second season.
The network has unveiled its slate of dramas and comedies for next season, renewing the vast majority of its existing series, including eight freshman shows. Including
Fresh Off The Boat
. Yes, the much-hyped comedy, based on the bestselling memoir by Eddie Huang, will be back for another go-round.
'American Crime', 'Castle' 'S.H.I.E.L.D.', 'Agent Carter', 'Galavant', 'Nashville' Among ABC Renewals
When the show concluded its inaugural thirteen-episode season last month, fans wondered if we'd get to see the further TV adventures of the Huang clan. But the show was buoyed by respectable ratings and solid critical acclaim, and it was a key component in ABC's much-publicized commitment to diversity, amidst a larger narrative around one of the most diverse seasons in the history of television. It was a no-brainer.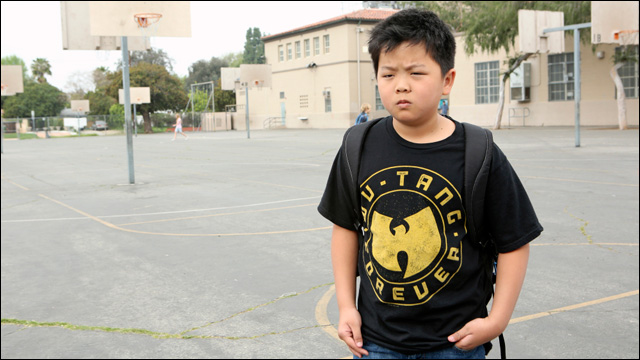 Fresh Off The Boat
, widely touted as the first Asian American network family sitcom in twenty years, has had its share of behind-the-scenes drama and controversy, largely thanks to Huang's own vocal, open criticism with the creative direction of the show, and what he saw as an inauthentic portrayal of his life.
"It got so far from the truth that I don't recognize my own life," he tweeted last month.
Despite the departure from its source material, I'd argue that
Fresh Off The Boat
gave us a wonderful, unprecedented season of TV. We got jokes, we got discussions, we got characters and stories that reminded us of our own experiences. In the trappings of a traditional network sitcom, it gave us something to cheer for.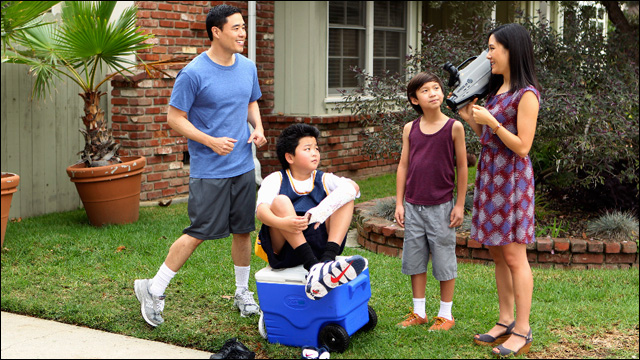 We got to see a great cast of Asian American actors do their thing. Of course, I'm a longtime fan of Randall Park and I'd watch him in anything, but I think it's pretty clear that Constance Wu is the breakout star of the show. She's a revelation. If I haven't already said it, how about Constance Wu for an Emmy nomination? And those kids! Much love to Hudson Yang, Forrest Wheeler and Ian Chen. Total scene stealers.
On top of all that, the success of
Fresh Off The Boat
paves a path for more shows with Asian American casts on network television. Did I mention that ABC also picked up the new sitcom
Dr. Ken
starring Ken Jeong? Step by step, this shit is happening.
This is good news. I'm looking forward to see what lies ahead for Louis, Jessica, Eddie, Emery, Evan and Grandma. And I'm looking forward to see what lies ahead for Asian Americans on TV.