Feature film debuts exclusive on Vimeo on June 3.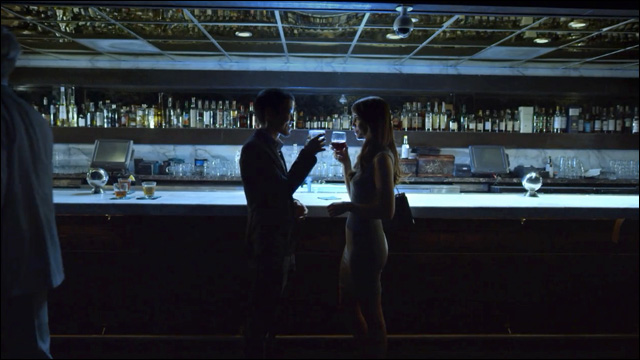 Check it, Wong Fu fans.
Entertainment Weekly
just dropped the new trailer for
Everything Before Us
, the first official feature film from Wong Fu Productions, which will be exclusively released online next month.
The film, directed by Philip Wang and Wesley Chan, and starring Aaron Yoo, Brittany Ishibashi, Brandon Soo Hoo and Victoria Park, tells the story of two couples experiencing the challenges of romantic relationships, while dealing with the Department of Emotional Integrity, a government organization that assigns publicly viewable relationship scores that affect various aspects of daily life.
Here's the
trailer
:
Here's the official synopsis:
In the near future, all romantic relationships are overseen by the D.E.I. -- The Department Of Emotional Integrity. Much like a credit score is given to represent financial responsibility, a 'relationship score' is given to keep people accountable for their romantic activity and choices. The score is public for all to see and affects various aspects of daily life.

Ben and Sara, a former couple in their early 30s, must meet again to settle a conflicting score and reconcile the reasons their relationship fell apart.

Seth and Haley decide to enter their first registered relationship together after just graduating high school. With bright eyes, innocent hearts, and a naive view of what love could be, they face a long distance relationship for the first time.

The two couples face different but intersecting challenges in love amidst the DEI rules.

Everything Before Us
will premiere on June 3, streaming exclusively on
Vimeo
. It's available for pre-order now for $14.99. For further information and updates about the film, follow
Everything Before Us
on
Facebook
.