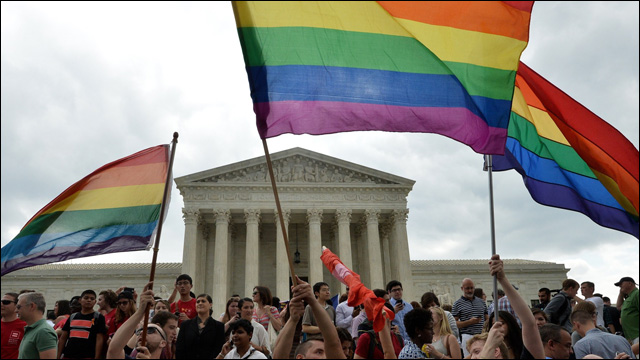 How Injustice Led to Asian America's Early Support for Same-Sex Marriage
: When the U.S. Supreme Court's decision on same-sex marriage was announced, it was a moment of vindication for many Asian Americans -- especially members of the Japanese American Citizens League, who, in 1994, become the first non-LGBT national civil rights organization after the ACLU to support marriage equality.
* * *
"No One is Free Until We Are All Free": LGBTQ People of Color Leaders at the White House
: The White House's LGBTQ People of Color Leaders Summit is a reminder that while certain voices are now heard in different spaces of power, members of the LGBTQ community still need to fight for access, visibility, and action.
* * *
Of course Dylann Roof thinks Asians are racist. The media has been perpetrating that myth for years.
: Before Roof opened fire on the Bible study group in Charleston, he released a racist manifesto, which, among other things, named East Asians as his allies in racism. Jeff Chang disproves Roof's claims, showing how throughout history, Asian Americans have challenged racism in the U.S.
* * *
No, Dylann Roof, Asians Aren't "So" Racist
: Race Files' Scot Nakagawa also weighs in on the implications of Dylann Roof's racist manifesto and his professed "great respect for the East Asian races."
* * *
33 Years after Vincent Chin's Death, Our Common Cause Must be Racial Justice For All
: This last week marked 33 years after Vincent Chin's death, and the work for justice for all is far from finished.
* * *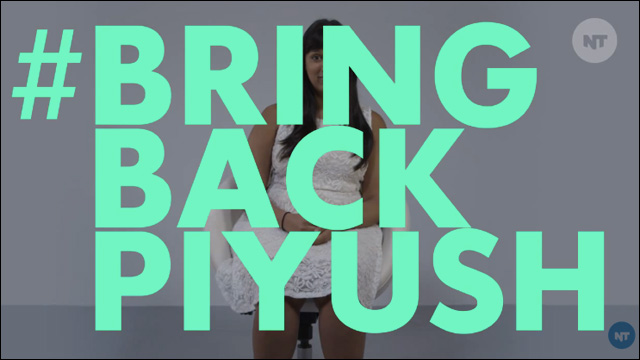 A Special Message To Bobby Jindal From An Indian-American
: Louisiana governor Bobby Jindal, who is Indian American, is running for President, but he doesn't like 'hyphenated Americans.' Versha Sharma, a senior producer at NowThis, has a special message for her fellow Indian American Louisianan.
* * *
Miles Apart: Bobby Jindal vs. Indian Americans and Asian Americans
: Bobby Jindal is the first Indian American to run for President. AAPI Voices asks, "How typical are Jindal's views when compared to Indian Americans and Asian Americans more generally?"
* * *
Bobby Jindal Really Pissed Off Indians And They're Lighting Him Up On Twitter
: When Bobby Jindal announced that he was seeking the Republican nomination for President, his comments appeared to distance himself from his Indian roots. Led by comedian Hari Kondabolu, Indian Americans on Twitter erupted with a joyous festival of mockery around the hastag #BobbyJindalIsSoWhite
* * *
The curious case of Nikki Haley: What the Republican governor can tell us about American racial identity
: Nikki Haley, the nation's first Sikh governor in the United States, finally spoke out against the Confederate flag last week -- after years of compromise with a racist system.
* * *
Smiling Faces, Terrible Racists: The Dangerous Culture of White Possession in the Carolinas
: James Yeh, who grew up in South Carolina, reflects on the culture of white possession and the Charleston massacre.
* * *
Coming of Age in South Carolina as an Asian-American
: Momo Chang reflects on coming of age as an Asian American in Orangeburg, South Carolina, and her own journey of understanding race in America.
* * *
Recruited by Harvard for the women's swim team, he'll jump into the pool as a man
: Harvard recruited 19-year-old Schuyler Bailar to swim on its women's team. Next season, he'll swim on the men's team after his transition. He'll be the first openly transgender collegiate swimmer in U.S. history.
* * *
I'm One Of The 1,500 Asian Women Who "Rejected" The Serial Attacker In NYC
: When one New Yorker saw the Tyrelle Shaw's face on the news, she realized that years before, she'd met and rejected the man identified as the serial attacker targeting Asian women.
* * *
Learning The Hard Way Why You Just Shouldn't GetTooClose
: "As a newcomer in the United States, I have made many cultural gaffes. Some were not such a big deal, some were mildly embarrassing and some were, well, quite painful." One immigrant comes to America and learns a lesson about personal space.
* * *
The Real Story of Sunil Tripathi, the Boston Bomber Who Wasn't
: The film
Help Us Find Sunil Tripathi
chronicles the tragic story of Sunil Tripathi, a Brown University student who went missing in the aftermath of the Boston Marathon bombing -- and became wrongly identified as one of the bombers.
* * *
Working a Million Hours to Heal a City
: A profile on Leana Wen, Baltimore's new health commissioner.
* * *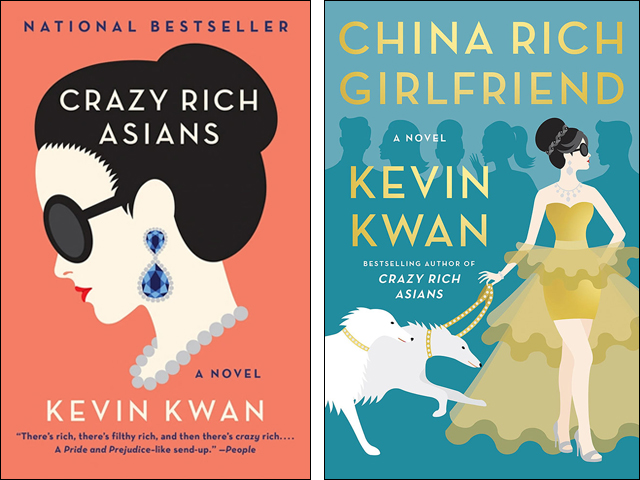 'Crazy Rich Asians' Author Kevin Kwan: "Why Does Hollywood Think We'd Want to See This Movie With White People?"
Crazy Rich Asians
author Kevin Kwan dishes on the challenges of turning his 2013 best-seller into a movie and the sequel's "new level of outrageousness."
* * *
THR Dream Casts the 'Crazy Rich Asians' Movie
:
Crazy Rich Asians
is coming to the big screen. But how will Hollywood find enough Asian actors to fill the cast?
The Hollywood Reporter
offers some suggestions.
* * *
Advantageous: A Dystopian Film That's Packed With Hope
: Director Jennifer Phang's visionary sci-fi film
Advantageous
, now streaming on Netflix, is her attempt to be a part of the solution she so deeply hopes for, to raise our awareness of the issues she views as most pressing in our world.
* * *
Interview: Patrick Wang
: An interview with director Patrick Wang, whose latest film,
The Grief of Others
, follows a familyin upstate New York dealing with the death of a baby.
* * *
George Takei on Same-Sex Marriage, Why 'Star Trek' Fans Are Gay Friendly
: An interview with George Takei, advocate for LGBT rights and Starship Enterprise helmsman.
ADVERTISEMENT