Not necessarily the angriest, just the most viewed.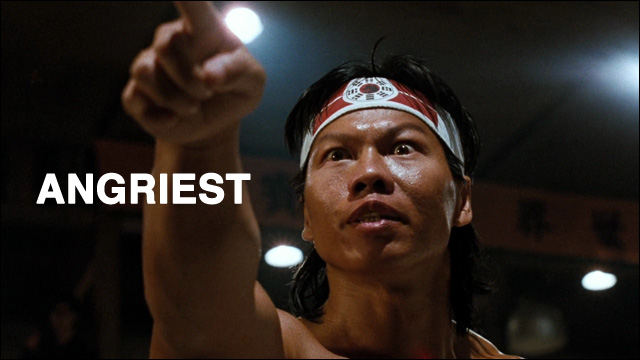 1.
Stella Abrera Promoted to Principal Dancer at American Ballet Theatre
Abrera becomes the company's first Filipino American principal ballerina.
2.
News crew robbed at gunpoint during live broadcast
KTVU reporter Cara Liu was going live when a nearby news crew was attacked.
3.
'Twilight' director to film love epic set in ancient China... starring a white person! Of course.
Catherine Hardwicke will direct 'Loulan,' a "sweeping romantic epic" set in an ancient Silk Road kingdom.
4.
Get Your Geisha On at the Museum of Fine Arts, Boston
Museum-goers invited to do their best impression of Monet's "La Japonaise."
5.
Karate students offer final salute to fallen teacher
The students of Karate-Do pay last respects to their sensei, slain Cincinnati police officer Sonny Kim.
6.
I'm Asian, But I'm Not...
Don't let stereotypes define who you are.
7.
Andong Song becomes first Chinese player drafted into NHL
New York Islanders select 18-year-old Beijing-born defenseman in the sixth round.
8.
Man wanted in murder of Iowa State student arrested in China
Li Xiangnan is accused of killing his girlfriend, hiding her body and fleeing the country.
9.
Justin Lin confirms title of third 'Star Trek' movie
Director tweets image from the set of the next Starfleet voyage.
10.
Leland Yee pleads guilty in corruption case
Former California state senator pleads guilty to felony racketeering charge.
Stay Angry, my friends.
ADVERTISEMENT