Those wires turned out to be his headphones.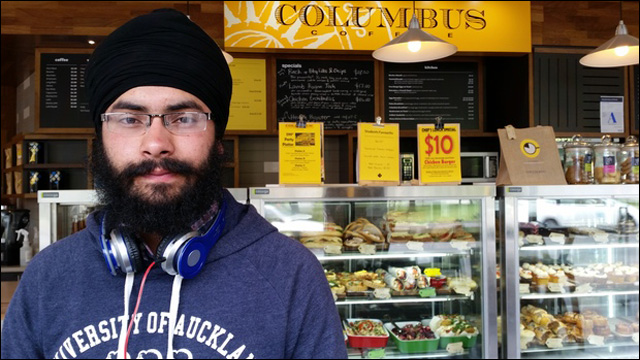 Okay, folks. I now present the stupidest reason to call the cops on a brown man. This one comes to us from New Zealand, where a Sikh med student was questioned by police... because of wires in his headphones.
NZ student mistaken for terrorist
In Auckland, 21-year-old Jasprett Singh was sitting cafe near the University of Medical School when he approached by police officers and asked to step outside. They were apparently called to the cafe because someone saw him "doing something with wires" in his laptop bag.
Those suspicious wires turned out to be Singh's headphones.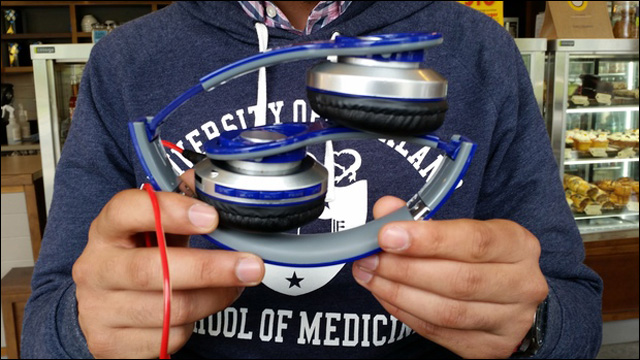 Suspicious.
Singh, who is studying to become a doctor, wears a turban and beard in accordance with his Sikh faith. With the Paris terrorist attacks still hanging heavy in people's minds, it seems that a customer saw Singh's appearance, noticed the cables on those blue Beats By Dre knockoffs, and freaked out.
A barista working at the time of the incident, Tove Carland, said she was in the bathroom about 10 minutes before the police arrived and heard a woman making a phone call, sounding very nervous, and describing a man in a turban sitting across from her.

When the officers turned up, Ms Carland realised the woman had been calling the police.

She said she believed, from what she heard, it was no more than racism.

"They had no reason to call. She just said 'oh, he has a turban'... So soon after the [Paris] terrorist attacks and everything, people are being crazy."

Prof Larken, who was having coffee with Mr Singh during the incident, said people might be on edge because of what had happened in Paris and other parts of the world, but it was not good enough.

"It's that kind of behaviour that's going to breed more fear and hurt and anger."

To think, all of this could have been avoided if Jaspreet had been using wireless headphones! Nah, there are scared dumbasses everywhere. It seems that a medical student with a beard and turban can't get a cup of coffee and listen to music without getting the cops called on his ass.
More here:
Police called on Auckland Sikh over headphone cable 'bomb' in bag
FACEBOOK