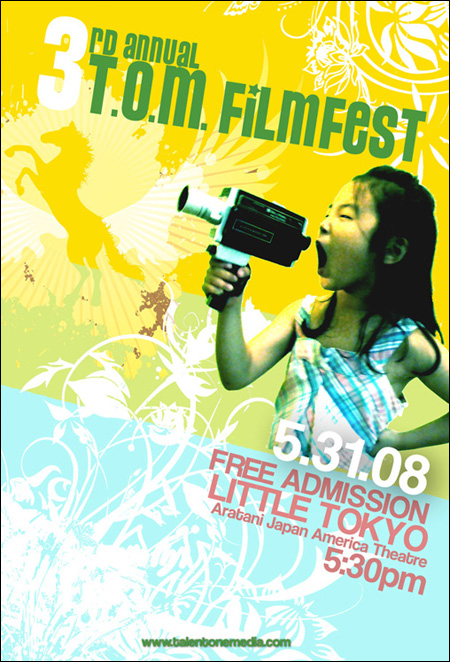 For those of you in Southern California, here's an interesting event happening next weekend: The
3rd Annual Talent 1 Media Film Festival
. The festival's goal is raise awareness and focus on issues of human trafficking and modern-day slavery.
It's a one-day event that will premiere nine original short films, feature live outdoor music from Slum Peasants and Elements of the Outer Realm, and an Awareness Resource area for partnering organizations. With appearances by Doug Jones (The Silver Surfer!), Billy Zabka (yes, Johnny from
The Karate Kid
), Jun Kim (
West 32nd
) and others.
The whole thing is free and open to the public. It's hapepening Saturday, May 31st at the Aratani Japan America Theatre in Los Angeles' Little Tokyo. For more information about the event, go
here
. Come take part, and learn about local and global initiatives to fight and end modern day slavery.