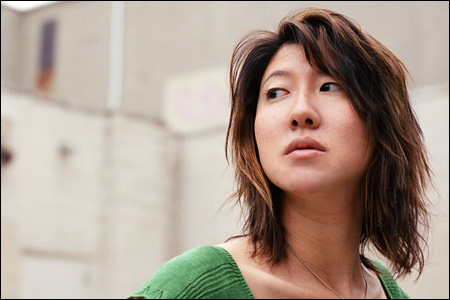 Mia Kim
is an indie singer out of Philadelphia, now based in Southern California, who is taking on a very interesting approach to producing her upcoming sophomore album,
Who is Sukey Rose?
She's created
The Sukey Rose Project
as an opportunity for indie-music fans to follow the experience of an independent artist as she creates an album from start to finish, while also raising 100 percent of necessary funds through supporters. Basically, she's getting her fans involved by having them fund the entire project and gathering their input during the process.
To learn more about Mia Kim and The Sukey Rose Project, go
here
. You can also listen to some music at her
MySpace
. As I write this, she has raised a total of 53 project members who have raised a total of $3590. Her goal is $15,000, and she needs it by the end of June. How about pitching in and helping her out?
At the site, you'll find clips of Mia's newest songs, as well as links for her fans to donate money to the project. If you donate at least $10, you can get the link to her entire demo CD. She's also got a
blog
, where a recent post ponders possible producers. It's all very ambitious, but I like it.