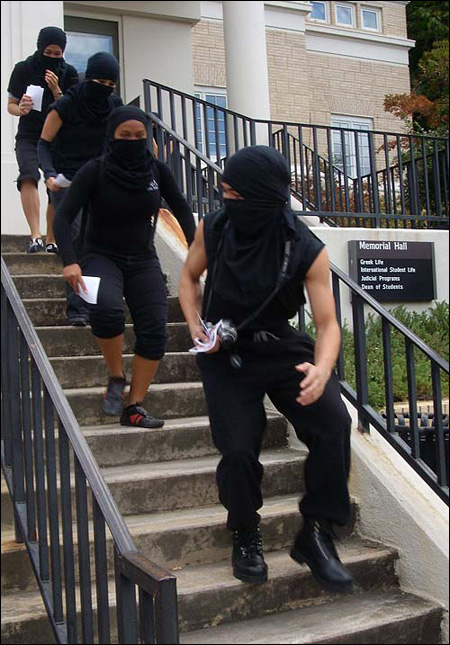 This is freaking awesome. This week at the University of Georgia, ninjas snuck their way into a campus area with a swift and stealthy mission to pass out voting flyers to students—ninja style:
Ninjas urge to vote, cover key issues
.
The "covert" operation was carried out by members of various Asian-oriented organizations on campus to promote an upcoming seminar, "Don't Vote - You Don't Matter." Because Asian American voters are often perceived as unseen and unheard... just like ninjas! Get it?
Clever. And it's a funny way to illustrate an important point. My fellow Asian Americans, I love ninjas. Ninjas are awesome. But let us not be ninjas on Election Day. Let us be seen and heard. And counted. That's power.