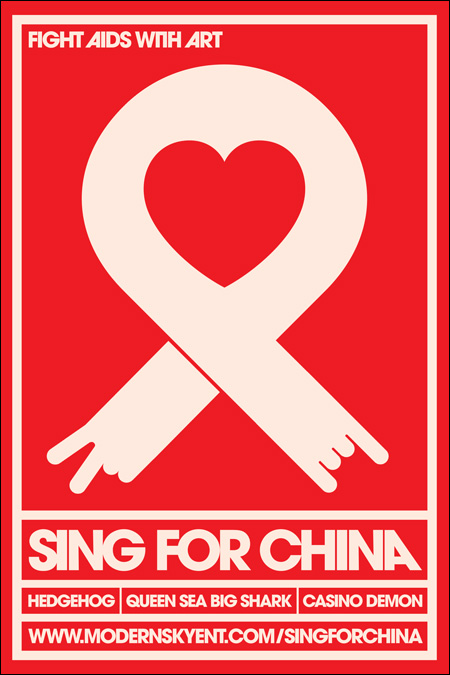 The
Sing For China Tour
will bring three of China's "biggest and best" indie rock bands -- Hedgehog, Queen Sea Big Shark and Casino Demon -- to the U.S. in September as part of an unprecedented effort by the Chinese music community to help children orphaned by AIDS in China.
The tour is being produced by Modern Sky Records of Beijing, China's largest independent record label. All proceeds from the artists' share of performance ticket sales/fees will be presented to China AIDS Orphan Fund in the form of a donation. For the full list of tour dates, go
here
.
To be honest, I've never heard of any these
bands
, so I can't tell you if they're any good. But I do know that the staggering number of children orphaned by HIV/AIDS is a serious problem in China, so the tour's efforts are going towards a worthy cause. Check the schedule and see if you can make it out.