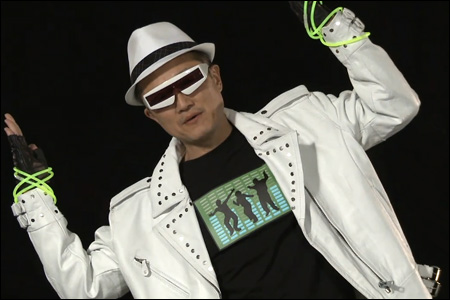 He sings! He dances! He raps! With the recent announcement of Dr. Jim Yong Kim's
nomination
to head the World Bank, this awesome
video
has resurfaced, showcasing the Dartmouth president's extracurricular skillz. From the finals of the fourth annual Dartmouth Idol, held in March 2011. I give you the laser-enhanced Jim Kim:
This is how Ivy League presidents do it. If you liked that, also check out this video of the prez dropping in and gettin' down in a spirited performance of
"Thriller"
at the 2010 edition of Dartmouth Idol. Coolest college president ever?