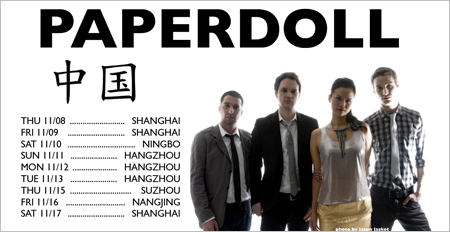 Teresa Lee, lead singer of the New York City-based indie pop band PaperDoll, is dropping guest posts on the road during the "All or Nothing" China tour.
DAY 3
The next day, we all get up at what I think is an appropriate time to catch our 11:28a train to YiWu. Well, it would have been enough time if while putting our bags into the cab, Will hadn't busted the cabbie's taillight. And it would have been enough time if Shanghai Hongqiao train station wasn't the size of ten football fields. But he did. And it is. We miss the 11:28 train and have to wait for the 2:30 train.
The train is comfortable, fast, and full of people eating peanuts. Not just any peanuts. These were the loudest, crunchiest peanuts in all the land. I put on earplugs and fall asleep to the muddled sound of people cracking and stepping on shells. We've gotten an average of four hours of sleep a night so far. I'm so jet-lagged I have no idea if I'm tired, motion sick, wide awake, or all three.
Young entrepreneur Jack Wu -- owner of ARENA BAR -- picks us up from the train station at 5:30p. We go directly to the hotel, to dinner, then to his club. Two sets later, I'm back in my hotel room watching the airplane scene in
Bridesmaids
; in my opinion one of the best written scenes in cinematic history. I fall asleep to the line "I had a dream the plane went down ... it was awful, you were there." Genius.
DAY 4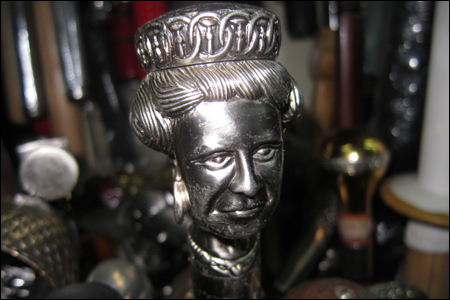 It's day 4 of our "All or Nothing Tour" and we're about to leave YiWu. This "small" city of roughly 2 million is known for its 4km long indoor wholesale market. You can find anything from Queen Elizabeth canes, to ceramic monkeys wearing eye patches, to kids rollerblading through corridors. The later are not for sale, but did run face-first into Will's kidneys. It was a great morning.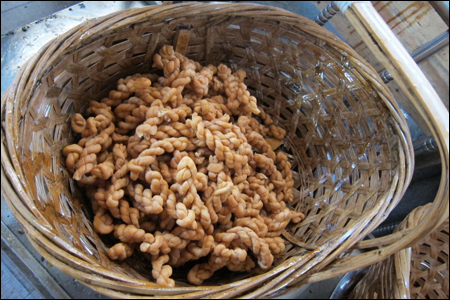 Our gracious host Jack Wu brings us to a red sugar plantation where they harvest sugar cane into the most delicious glazed donut/cookies.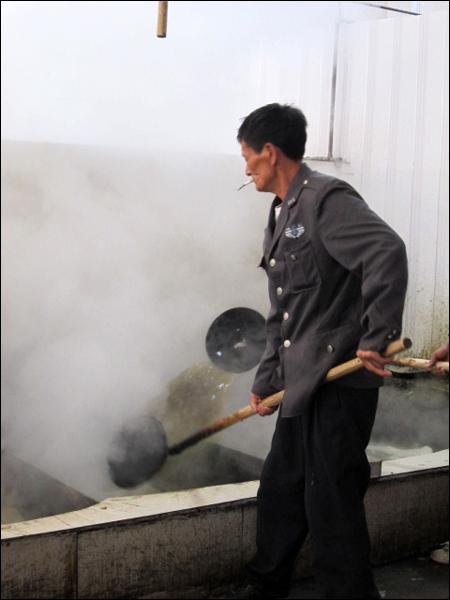 Yes ... this glorious taste explosion exists, but you can only find it November and December in YiWu at this very remote sugarcane plantation which operates as it did 500 years ago
Afterward we go to a mountain-side outdoor restaurant and gorge ourselves on authentic local YiWu food; garlic scallion pancakes, spiky chestnuts, sizzling beef, boiled mutton with soy/vinegar sauce, sauteed green tomatoes, Chinese tator tots, pork buns, and lotus root. And that's just what I remember post-food coma. I'll post up the food porn on our
Facebook
site soon!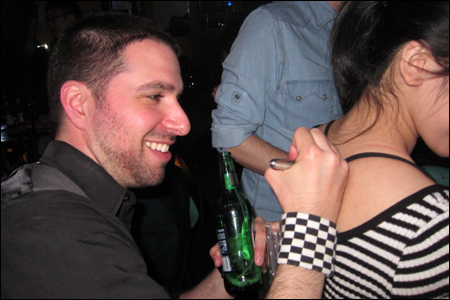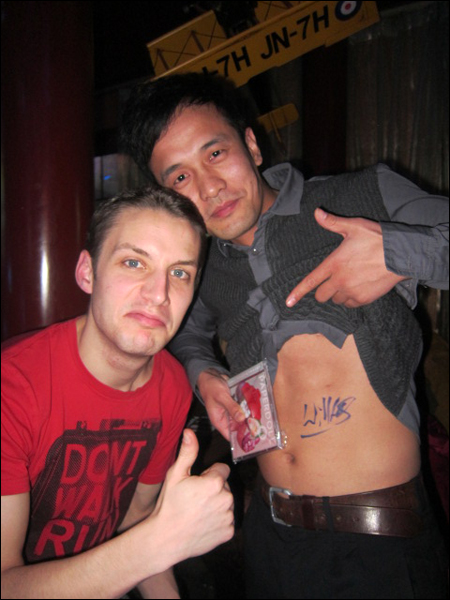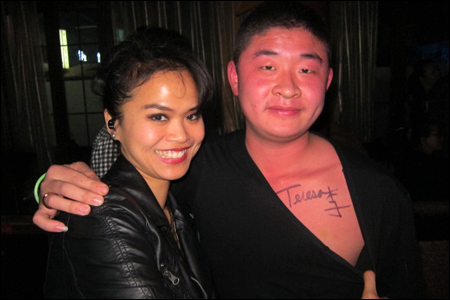 People of YiWu just know how to have a good time. We dance together, sing together, and sign various body parts.
It was magical.