Second official music video from Strength in Numbers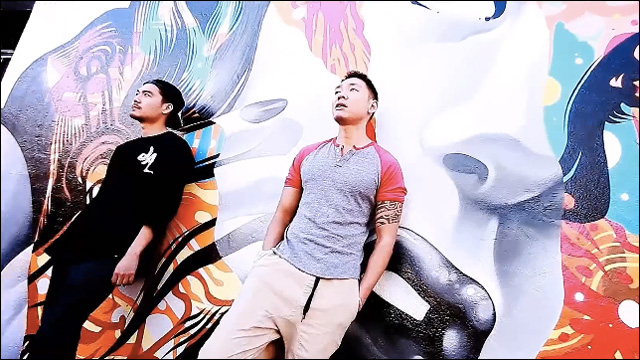 Strength in Numbers
is a groundbreaking Asian American music project that could use your help. Masterminded by CHOPS, producer and founding member of the pioneering hip hop group Mountain Brothers, the forthcoming album is a massive collaboration bringing together over thirty Asian American rappers and singers from all around the United States (with special guests from Japan and Korea).
For more info, take a look at this BuzzFeed article in which Chops names a small sampling of dope acts you need to be paying attention to:
21 Asian American Musicians You Need To Get Behind Right Now
.
And check it. Here's the second official music video from Strength in Numbers,
"No Turning Back,"
a super-smooth joint by Chops, Paul Kim and Dumbfoundead. I think you'll dig it:
The video info credits Chops as "Boombox Carrier." No doubt, a vital role.
Strength in Numbers is entering the final hours of its
Kickstarter
campaign, with still a long way to go to reach their goal. And if they don't reach the goal by this Saturday, they get
none
of the amount they've raised so far.
I've been listening to a preview of the entire album, and it's pretty damn great. To get your hands on it, and to support a really cool project, kick in a few bucks and tell your friends. For further information, and to make a pledge, head over to the Strength in Numbers
Kickstarter
. Chops and Co. thank you.