Sinh Vinh Ngo Nguyen plotted to train al Qaeda forces for an upcoming attack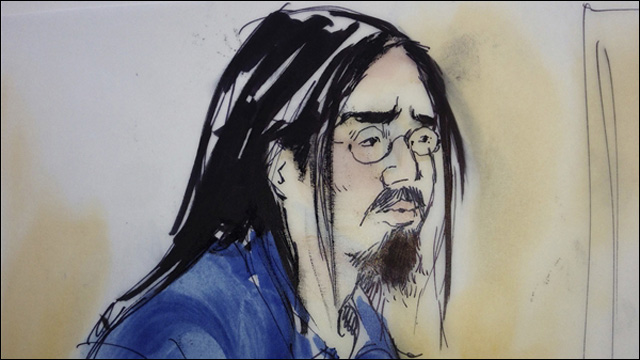 An update on the case of this
wannabe terrorist trainer guy
in Southern California... This week in U.S. District Court, a man pleaded guilty to a federal terrorism charge, admitting that he intended to go to Pakistan to become an al Qaeda operative and provide militants with weapons training for an upcoming attack.
California man pleads guilty to terror charge
24-year-old Sinh Vinh Ngo Nguyen pleaded guilty to one count of attempting to provide material support to a designated foreign terrorist organization. According tot he U.S. Department of Justice, Nguyen admitted in a plea agreement that he went Syria about a year ago to join opposition forces against the Bashar Assad regime. He apparently offered to train al Qaeda forces, but his services were rejected.
Later, back in the United States, Nguyen met with a guy he thought was an al Qaeda recruiter to discuss going to Pakistan -- in a scheme that involved faking his own death -- to train terrorist fighters for a guerrilla attack on coalition forces. That guy turned out to be an FBI agent.
For three months leading up to October, Nguyen met with someone he thought was an al Qaeda recruiter, according to the plea agreement, the U.S. Attorney's office said. The recruiter said he would help Nguyen obtain a false passport so that he could travel to Pakistan and train al Qaeda forces "for a guerrilla warfare ambush attack on coalition forces" that was set to take place in December, the plea agreement said.

The alleged recruiter was actually an FBI agent, and Nguyen was arrested on Oct. 11 while he was attempting to board a bus to Mexico with his false passport and a hard drive containing "over 180 training videos on shooting firearms," according to the plea agreement.

Nguyen is scheduled to be sentenced in March, and faces a maximum of 15 years in prison.
More here:
O.C. man admits to terrorism, plans to train Al Qaeda in Pakistan