Not necessarily the angriest, just the most viewed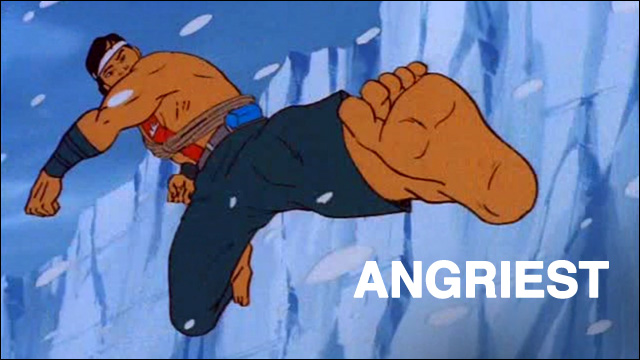 1.
Mom jumps under rolling car to save her kids
2.
Colorado mom accused of faking son's cancer for donations
3.
Contestant's blind guess kicks ass on 'Wheel of Fortune'
4.
Sneaky teen climbs to the top of the World Trade Center
5.
Introducing 'Angry Asian America' on ISAtv
6.
See Ki Hong Lee run in 'The Maze Runner' trailer
7.
Third victim dies after SXSW car collision
8.
Angry Reader of the Week: Tamiko Wong
9.
More than half of Sikh school children are bullied
10.
Nobody Loves An Angry Asian Man 2014: Elmer
Folks, I will see you next week at Swarthmore College and the MAASU Spring Conference. And a huge thank you to everyone who check out the premiere episode of our new talk show
Angry Asian America
on ISAtv.