"Minneapolis, Minnesota, born and raised. -40° never hurt no one."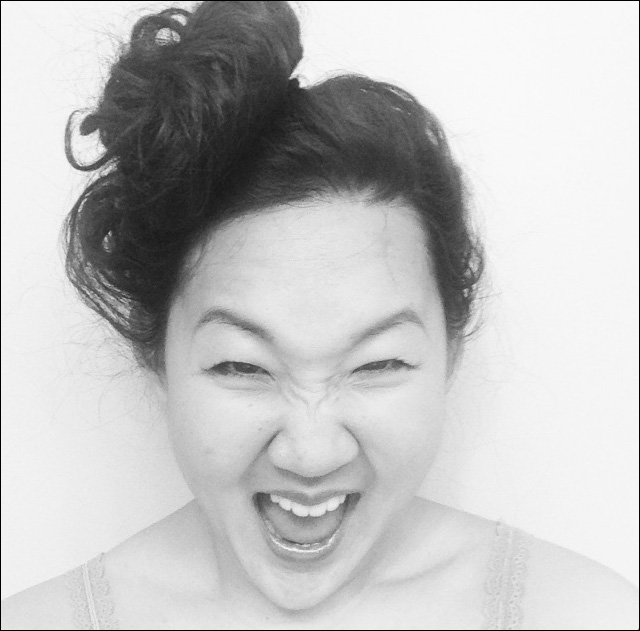 Hello, my friends. Allow me to introduce you to the latest
Angry Reader of the Week
, spotlighting you, the very special readers of this website. Over the years, I've been able to connect with a lot of cool folks, and this is a way of showing some appreciation and attention to the people who help make this blog what it is. This week's Angry Reader is Naomi Ko.
Who are you?
Naomi Ko. Go Eunji. KoKo Puffs. Nahizzle.
What are you?
Writer of-all-trades. Actor. Producer. Performer. Comic. Carnivore. Mermaid Hair (even though you can't see it in the photo).
Where are you?
Minneapolis is my home base. But wherever work takes me, I go.
Where are you from?
Minneapolis, Minnesota, born and raised. -40° never hurt no one.
What do you do?
Writing is where it's all at. My works have been featured and produced in the Twin Cities and The Huffington Post. Now I write film and television scripts. And novels. And essays. And even a poem here and there. I write a lot.
Also, I am an actor of stage and screen, shout out to Mu Performing Arts y'all. You can see me in the upcoming film,
Dear White People
, in theaters nationwide October 17th. I am currently producing and starring in a web-series called
Small Stage
, which is about when fantasy and ambition collide with small town life. It will be available online this fall.
What are you all about?
Keeping it real. Working hard. Taking no shit from no one. Supporting others. But most of all, working hard. Constant diligence.
What makes you angry?
Passive ignorance. The word "micro-aggression." Anything or anyone that attempts to cloud or soften one's intentions. Passive-aggressive people. Maybe it's time for me to leave Minnesota.