Droppin' knowledge about colonialism, chess and talking snakes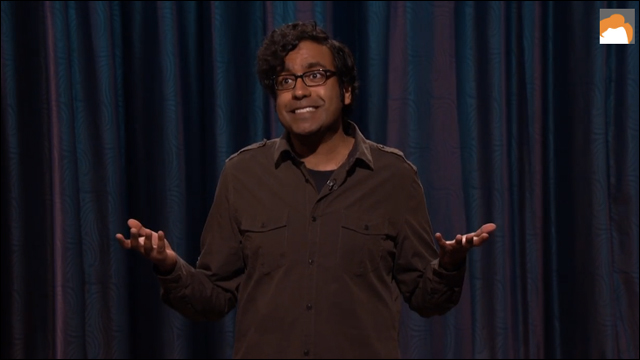 In case you missed it, our old comedian pal Hari Kondabolu made a return visit as a guest on
Conan
last night, dropping a kickass set about colonialism. Yes, that's right. Colonialism. And Hari Kondabolu is, for my money, the best anti-colonialist comedian working today. Listen up as Hari shares why you should be able to back up your opinions with logic and evidence, rather than rhyming cliches:
As always, dropping knowledge.
For more on Hari and his comedy, check out his
website
and follow his updates on
Facebook
and
Twitter
.