"Jermy lin need to git the weight room"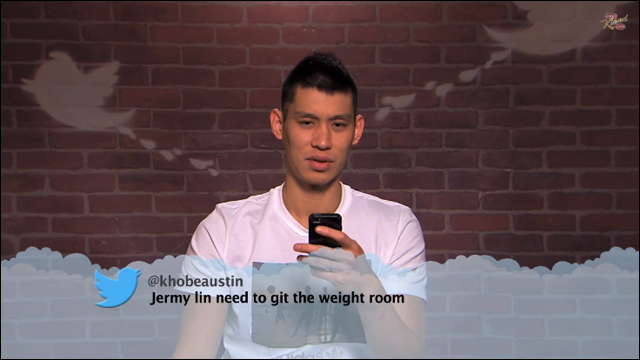 Jeremy Lin has dealt with his share of Twitter haters. But sometimes you just have to laugh. Your favorite Houston Rockets guard recently appeared on ABC's
Jimmy Kimmel Live
to participate in the latest NBA edition of
"Mean Tweets,"
in which celebrities read aloud some of the mean things people have said about them on Twitter. It's both hilarious and kind of sad. Here's "Jermy" Lin's contribution:
Hear that, Twitter user @khobeaustin? Spell check, dude.
You can watch the full Mean Tweets - NBA Edition segment
here
.