The nation's largest legal and civil rights organization for Asian Americans, Native Hawaiians, and Pacific Islanders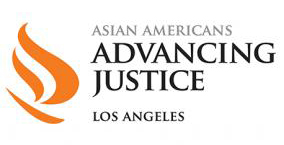 Here's a job opportunity for a capable person in communications... Our friends at Asian Americans Advancing Justice - LA, the nation's largest legal and civil rights organization for Asian Americans, Native Hawaiians, and Pacific Islanders, are looking for a qualified individual to fill the role of
Communications Director
.
The Director is responsible for both external communications (e.g., developing and maintaining Advancing Justice - LA's relationships with media) and internal communications functions (e.g., ensuring standard and consistent agency messages), and strategic communications projects and responsibilities including coordination with communications staff at other Advancing Justice affiliates.
Here are some more details about the position's responsibilities, duties and qualificaitons:
Responsibilities and Duties:


Develop and maintain Advancing Justice - LA's relationships with media, including reporters, editors, and producers at key mainstream and ethnic media outlets;


Ensure coverage by mainstream, ethnic, and new media of Advancing Justice - LA's work;


Provide guidance on strategic communications projects that strengthen the new shared brand (Advancing Justice) including coordination with other affiliate communications staff on joint communications, responding to anti-defamation incidents, etc.;


Manage Advancing Justice - LA's website, including overseeing the production of new content and shepherding its ongoing development;


Oversee development of Advancing Justice - LA's contact database, ensuring its integrity as a centralized repository of the organization's contact data and its effective use by multiple teams throughout the organization;


Ensure uniformity and consistency in Advancing Justice - LA's communications;


Strategize with program and development staff on communications and messaging for key audiences;


Oversee production of Advancing Justice - LA's communication vehicles such as annual report, e-newsletters, videos, and other marketing collateral;


Help build communications skills of Advancing Justice - LA staff (e.g., facilitating regular trainings); and


Supervise communications coordinator; recruit and supervise communications volunteers.


Qualifications:


Minimum of 5 years of media relations and communications experience, preferably in Los Angeles;


Exceptional written and oral communication skills;

Creativity and highly-organized approach to work, with proven ability to meet deadlines and perform under pressure;


Demonstrated ability to work independently and effectively manage multiple projects simultaneously;


Experience developing and implementing short-term and long-term communications strategies;


Experience supervising staff and interns;


Experience with placing earned media (ethnic media and/or mainstream media);


Experience with social media (e.g., Facebook, Twitter, etc.) and other electronic media;


Flexibility to work evenings and weekends as needed;


California driver's license, insurance, and access to a vehicle;


Commitment to social justice for Asian American, Native Hawaiian, and Pacific Islander communities;


Existing contacts with media including print, radio, TV and bloggers preferred; and


Experience working with visual media, art, and design (digital and print) a plus, and bilingual in an Asian language a plus.


Are you awesome? They need someone awesome. Whoever you are, it's likely we'll have some interaction, future Communications Director, in some capacity on my end as a blogger. So I'd prefer if you were pretty awesome. For further information about applying to the position, head over to the Advancing Justice
website
. Good luck.