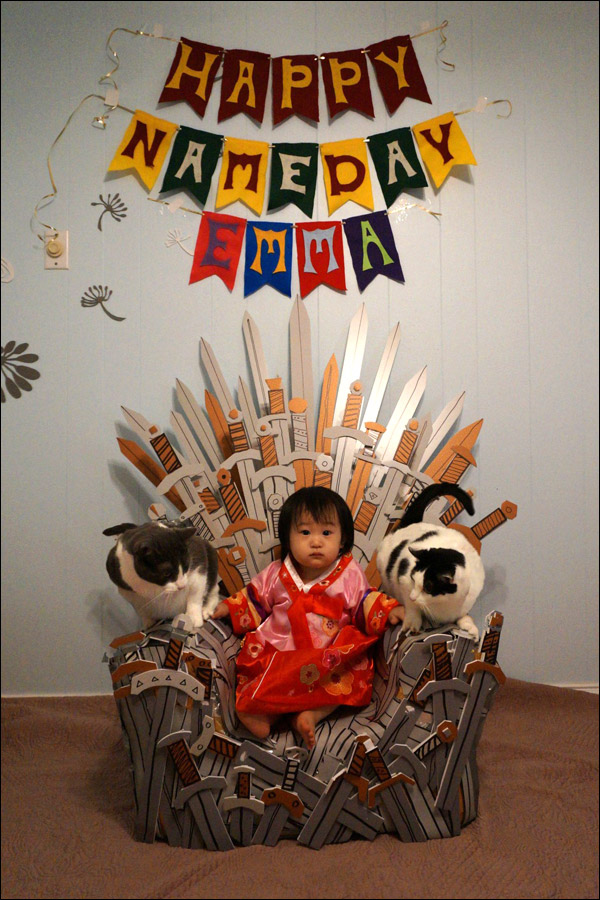 Parents Throw 1-Year-Old the Perfect 'Game of Thrones' Birthday Party
: Nothing but respect for the incredibly geeky parents who threw an epic
Game of Thrones
-themed party for their daughter's first birthday.
The Spelling Bee: America's Great Racial Freaks-and-Geeks Show
: When the public tunes in to see Indian Americans dominate the spelling bee, is it to cheer for the precocious minority kids -- or to gawk at them?
Republicans Try to Win Back Asian Americans, if White Bankers in Hong Kong Count
:
Vice
reveals one peculiar strategy Republicans are implementing to regain Asian American votes -- which includes broadening the definition of "Asian American" to include white bankers in Hong Kong.
What the Heck Is an Asian-American?
: The varied reactions to
Fresh Off the Boat
reveal how large, complex, and tough to categorize a population of 19 million people has become.
Taco Bell's Parent Company Is Opening a Banh Mi Shop; Here's 5 Tips So They Don't Screw Up
: "So, last Thursday, Escape Hatch Dallas reported that Yum! Brands, the parent company behind Taco Bell, KFC, and Pizza Hut, is going to be opening up a bánh mì shop in Texas. Excuse my lack of enthusiasm."
Sacramento Airport Bans Billboard Pushing Healthcare for the Undocumented
: In Sacramento, California, a #Health4All campaign billboard pushing for healthcare for all California residents -- including undocumented immigrants -- has been banned from the state capital's airport.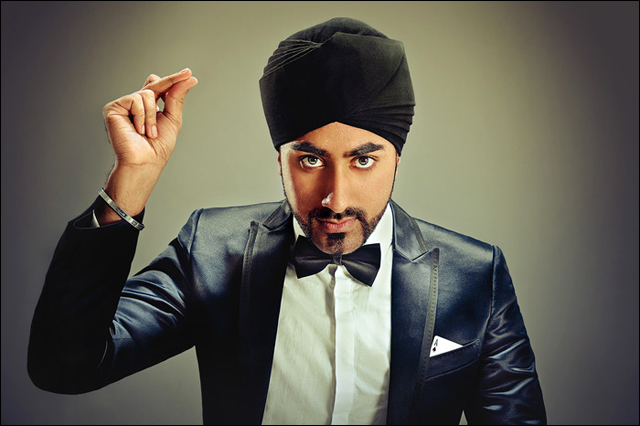 The Striking Men Of Sikhism Get Their Due
: British photographers Naroop Singh Jhooti and Amit Amin are launching a Kickstarter campaign for "The Singh Project," a series of portraits of Sikh men.
Here's How Los Angeles Built Its Photo Archive of Communities of Color
: The Los Angeles Library's "Shades of LA" photo archive contains more than 10,000 images of black, Latino and Asian-American families throughout Southern California dating back to the early 20th century. Here, librarian Kathy Kabayashi explains the very deliberate process of gathering so many images from people's private archives.
Phila. poet seeks to raise awareness of Lao culture
: Poet and performer Catzie Vilayphonh jumpstarted
Laos in the House
, a multimedia project to spotlight the Laos community.
A Lost Father, and a Daughter Who's Not Ready to Let Him Go
: A personal piece from author Aimee Phan on having a parent with Alzheimer's, and the frightening Father's Day when he went missing.
10-year-old graduates from high school
: 10-year-old Tanishq Abraham received his high school diploma last Sunday, becoming one of the, if not the youngest student to ever graduate from high school.
Gastronomic Bigotry
: Do you think an ethnic restaurant caused your food poisoning? You might be a little bit racist. When Yelpers puke, they tend to blame restaurants that serve "ethnic food" -- that is, preparations particular to culinary traditions originating outside of Europe.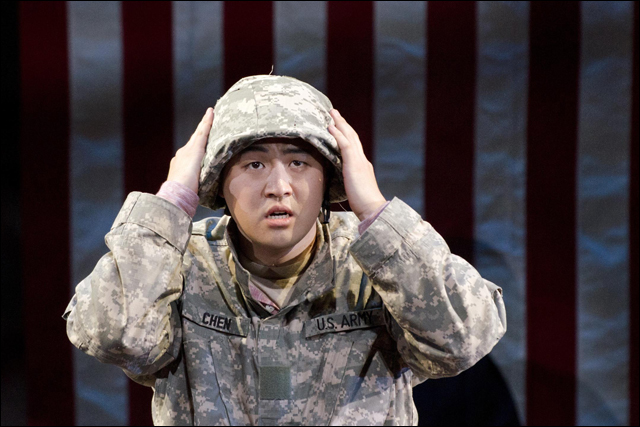 An Opera Remembers The Tragedy Of An Asian-American Soldier
:
An American Soldier
, an opera based on the tragic torment and death of soldier Danny Chen, premiered last week in Washington DC.
Why Everybody Loves Sung Kang
: Actor Sung Kang, best known for his film roles, hits primetime with a new TV drama,
Gang Related
, on Fox. It's a role created for him by the same writer behind the
Fast and the Furious
franchise that made Kang an international star -- and lent him a persona that fans just love to love.
How I Shot That (LAFF Edition): Capturing Emotional Scenes with George Takei in 'Eat With Me'
: David Au has directed shorts such as "Fresh Like Strawberries," "The Boxer," and "Family Gathering." At the Los Angeles Film Festival he will premier his first feature "Eat With Me"; a food dramedy that explores the communicational gap between parents and their children, and the wonderful power of food to overcome it.
George Takei Is Still Guiding the Ship
: "Mr. Takei has used naughty-oldster humor to fuel a late-career surge. But his ribaldry is often in the service of social causes, whether gay rights or Japanese-American visibility."
BD Wong returns to his hometown for 'Orphan of Zhao'
: Tony Award-winning actor BD Wong revisits his alma mater, Lincoln High School, in San Francisco's Sunset District.