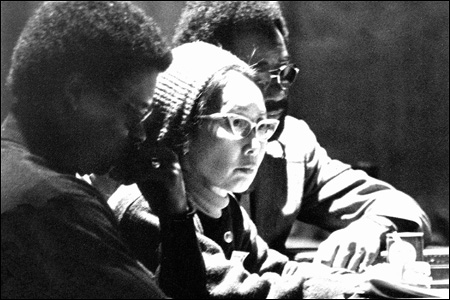 Here's a great profile on long-time social justice activist Yuri Kochiyama, who turns 87 years old today:
Oakland activist keeps spirit of revolution strong
. She's definitely one of my heroes, a true inspiration in the fight for justice and fairness for all. What an amazing woman.
Today also happens to be Malcolm X's birthday, and for many, Kochiyama might be most well-known as the woman who cradled Malcolm X in her lap after he was shot, on February 21, 1965, during a speech at the Audubon Ballroom in New York City. Malcolm X's message had a profound impact on her own activist ideology, one of self-determination for all people, and her involvement in African American struggles helped lay the groundwork for the Asian American movement in the late '60s.
Without a doubt, she's a real pioneer. But what amazes me most is that at age 87, she's still going strong, active as ever in social justice causes and passing that fire along to younger generations. Much respect.