Not necessarily the angriest, just the most viewed.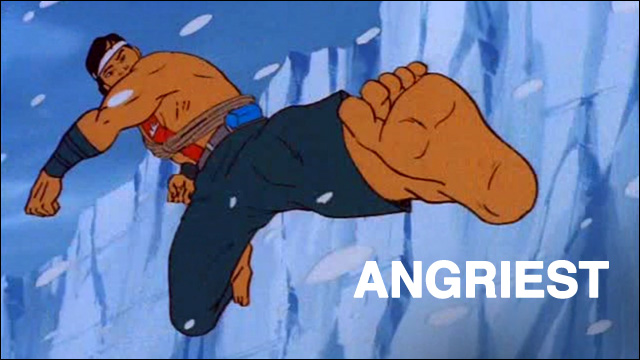 1.
Brooks Brothers is selling a pair of chopsticks for $245
2.
Surveillance video shows cop hitting handcuffed woman
3.
The Eagles have signed a kicker nicknamed "Murderleg"
4.
Get paid to hang out and hug and play with pandas
5.
Missing college student found safe and reunited with family
6.
Robots! Heroes! Asians! Watch the trailer for 'Big Hero 6'
7.
Group of robbers targeting Asian victims in Queens
8.
Arsonist caught on video setting car on fire in driveway
9.
Steven Ho stabs Conan with a samurai sword
10.
'Private Danny Chen Way' dedicated in Chinatown
Stay Angry, my friends.