23-year-old University of Washington student Keshav Bhide claimed to be "the next Elliot Rodger"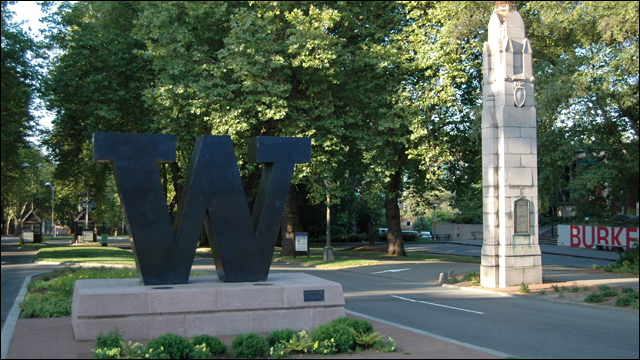 In Seattle, a University of Washington student has been arrested for allegedly making threats to murder women on campus, and praising the killer behind the shootings in Isla Vista, California.
Police: Man threatened to kill women at UW
23-year-old Keshav Bhide was arrested after authorities were alerted to online comments he made idolizing shooter Elliot Rodger, who killed six people and wounded thirteen others, before turning the gun on himself, near UC Santa Barbara last month. Yeah, it appears that Keshav is one of those f*$king assholes.
In a series of messages on YouTube and Google+, under the screen name "Foss Dark," Bhide wrote that "everything Elliot did is perfectly justified" and declared that "I am the next Elliot Rodger and guess what I'll do the right thing this time." Saying shit like that, it wasn't long before police and FBI showed up at his doorstep.
"I'll make sure I only kill women," he wrote in another post, according to court documents obtained by KIRO.

The documents show that the comments were made both before and after the June 5 fatal shooting unrelated to Rodger at Seattle Pacific University, in which a mentally ill gunman killed one student and injured two others.

According to Raw Story, Bhide went by the screen name "Foss Dark" and identified himself online as a UW student living in Seattle.

Seattle police were alerted to the comments and involved the FBI. Authorities traced the threats to Bhide's IP address and arrested him. He appeared in court Monday and is being held on $150,001 bail for investigation of cyberstalking and felony harassment.

Several sorority members at the University of Washington reportedly
received threatening phone calls
earlier this month in which the caller said he was "looking for someone to shoot." Someone also apparently drew chalk outlines outside UW sororities. It's not clear if Bhide is connected to those incidents, though I'm guessing he'd be suspect number one.
Bhide is being held on $150,001 bail for investigation of cyberstalking and felony harassment.
More here:
Keshav Bhide Threatened To Kill Women, Said Elliot Rodger Was 'Perfectly Justified': Cops