Feature documentary on George Takei will premiere on July 3, followed by a theatrical release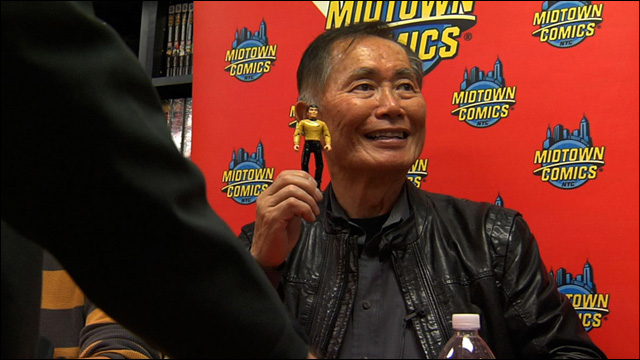 Mark your calendars. The feature film
To Be Takei
, director Jennifer M. Kroot's documentary about the love, life and career of actor/activist/icon George Takei, will premiere July 3 on DirecTV, where it will run exclusively through August 5. It will then be released theatrically and on all major video on demand outlets on August 22.
George Takei documentary 'To Be Takei' coming to DirecTV before theaters
Whether you're a fan of Uncle George's career-defining role as Hikaru Sulu on
Star Trek
, a supporter of his outspoken activism for LGBT rights, or just enjoy his newfound fame as an internet personality,
To Be Takei
is an entertaining, insightful look into the life of a bonafide icon.
To Be Takei, which premiered at the 2014 Sundance Film Festival, offers "an entertaining and moving look at the many roles played by eclectic 77-year old actor/activist George Takei," states a press release. Written and directed by Jennifer M. Kroot (It Came From Kuchar), the documentary will provide viewers with a rarely seen look into the lives of the onetime Star Trek star and Internet personality and his husband/business partner Brad Takei and promises to show "what it truly means 'To Be Takei.'" The documentary will also features interviews with all surviving main cast members of Star Trek, and will be the first time that all of them have appeared in the same film together since the Star Trek films.

Yes, even Captain Kirk -- William Shatner -- whose longstanding feud with George Takei has become the stuff of legend, made it into the film. And they have some interesting things to say about one another.
For further information about
To Be Takei
, visit the film's
official website
and follow updates on
Facebook
.