Twenty posts I really enjoyed sharing this year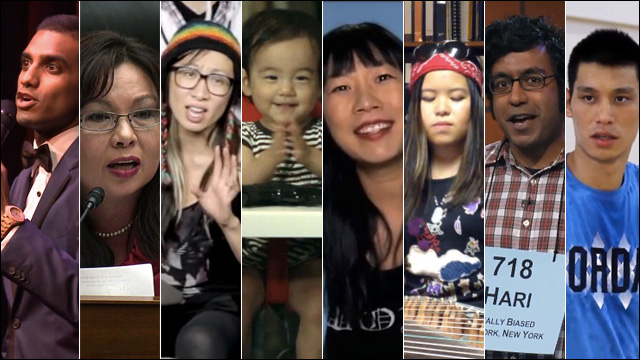 I've been running this blog for a really long time. Looking back at the year, I can safely say that 2013 saw some of the craziest, weirdest, upsetting and anger-inducing happenings this blog has ever covered. That said, I did a quick dip back into the archives over the past twelve months, and with some editorial deliberation, selected twenty posts I really enjoyed sharing, for one reason or another. So, in no particular order, here's a look back at some of my favorite posts of 2013:
Tammy Duckworth is not taking your sh*t.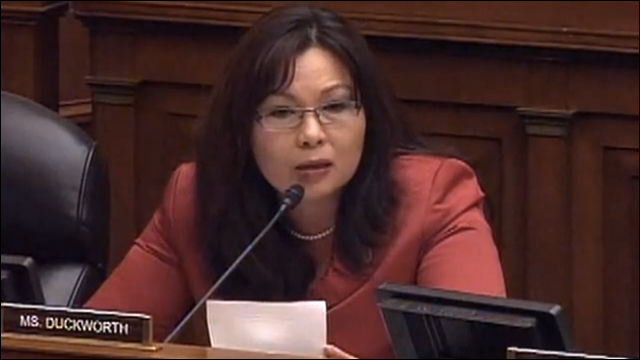 Do you want to know what congressional fury looks like? Watch Rep. Tammy Duckworth (D-Ill.) verbally dropkick the crap out of a federal contractor who used his military disability status -- based on a prep school sports injury -- to receive government contracts reserved for disabled vets.
You were not invited to Kappa Sigma's "Racist Rager."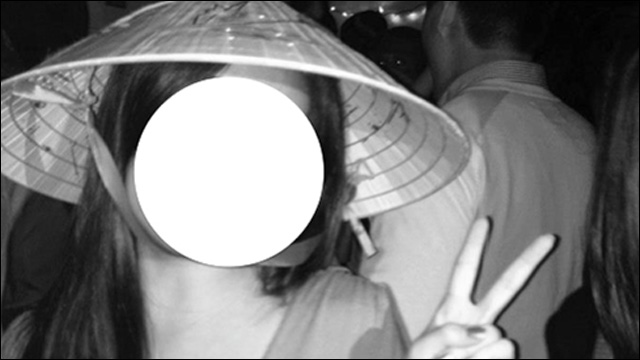 Sometimes, you just need one guy to say, "Hey, maybe this isn't such a good idea." Alas, nobody in Duke University's Kappa Sigma chapter had that good sense when they threw their racist Asian-themed party last February. Much love to the conscientious students who fought back, and blessed us by coining the term "racist rager." We needed it.


Mee Moua schools Senator Sessions on immigrant families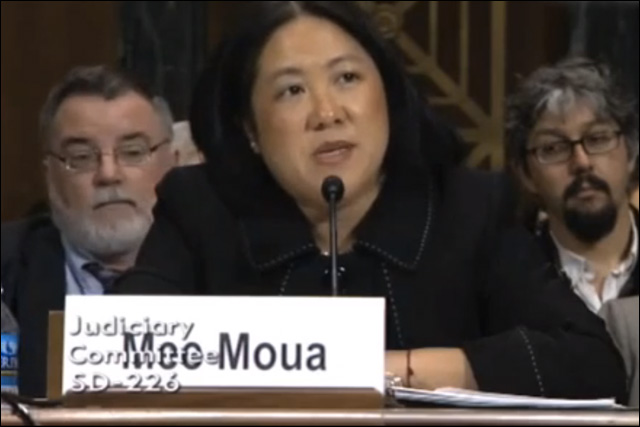 In March, Mee Moua, president and executive director of the Asian American Justice Center, testified before a Senate Judiciary hearing on how comprehensive immigration reform should address the needs of women and families. Questioned by Senator Jeff Sessions, she proceeds to politely school the hell out of him. It's beautiful.


A Message to the Producers of Hawaii Five-0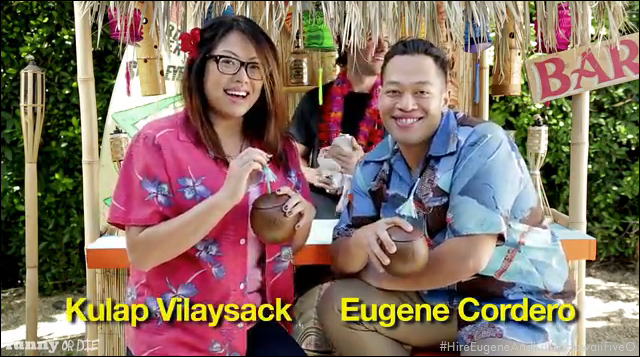 Asian American actors Eugene Cordero and Kulap Vilaysack made a video to show off just how naturally suited they are to appear on the CBS cop show Hawaii Five-0. Bit part, walk-on, guest star, series regular, whatever!


Roger Ebert, Champion of Asian American Cinema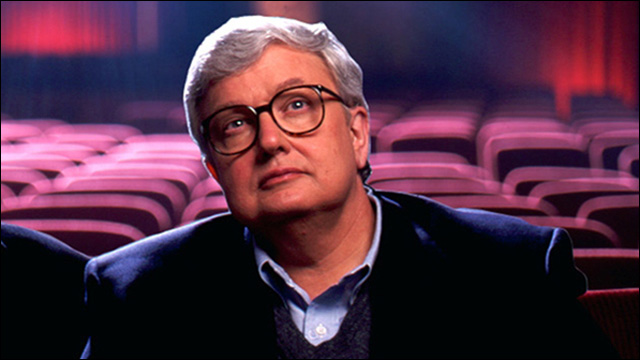 My thoughts on the passing of movie critic and cultural icon Roger Ebert, frequent champion of independent Asian American cinema, and his unlikely role in championing a groundbreaking, game-changing movie.


Watch Jane Lui's Crazy Fun Cover of TLC's "Waterfalls"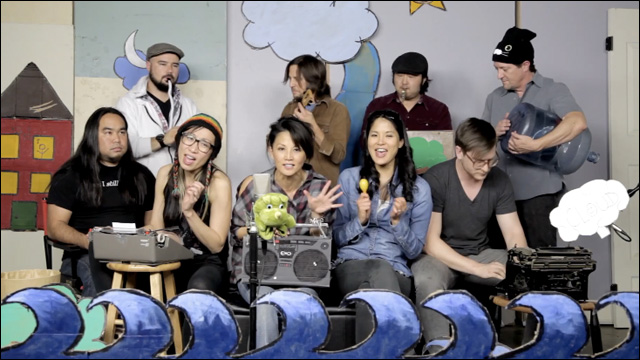 Singer/songwriter and mad musical genius Jane Lui gathered friends Tamlyn Tomita, Lynn Chen and a motley crew of musicians to shoot a super-silly one-take bootleg cover of TLC's "Waterfalls." Yes, that's me throwing down Left Eye's verse. Yes, I practiced like crazy. Yes, it was incredibly fun to make.


Hari Kondabolu's KondaBulletin: Spelling Bee Edition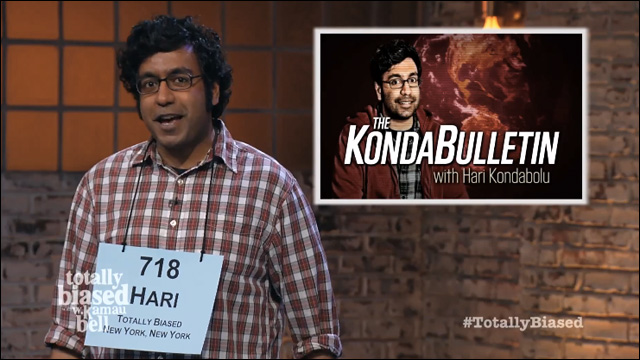 W. Kamau Bell's whip-smart TV series Totally Biased went from weekly to nightly on the fledgling network FXX... and unceremoniously got canceled soon after. This clip with writer/comedian Hari Kondabolu talking about South Asian domination of the Scripps National Spelling Bee -- aka The Indian Super Bowl -- demonstrates why Totally Biased was so money, and why it will be missed.


Criminals, beware. Baby Mentalist is on the case.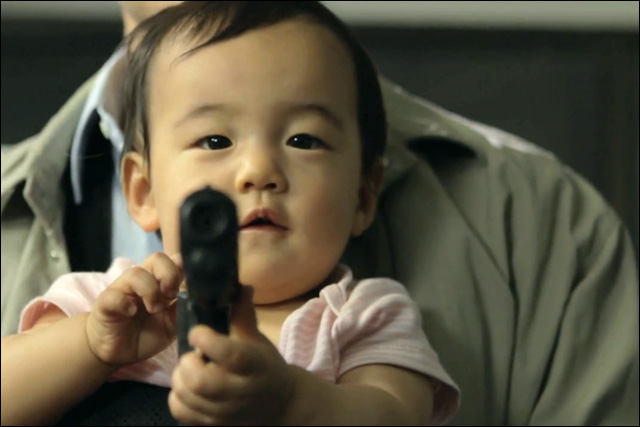 A cop show about a crime-fighting, case-solving, gun-toting baby detective? Such madness could only come from the mind of comedic actor/writer Randall Park, co-starring his wife Jae and their then-eight-month-old daughter Ruby in the title role. It's a family affair, and it's freaking hilarious. Watch the whole series here.


Part of Memory is Forgetting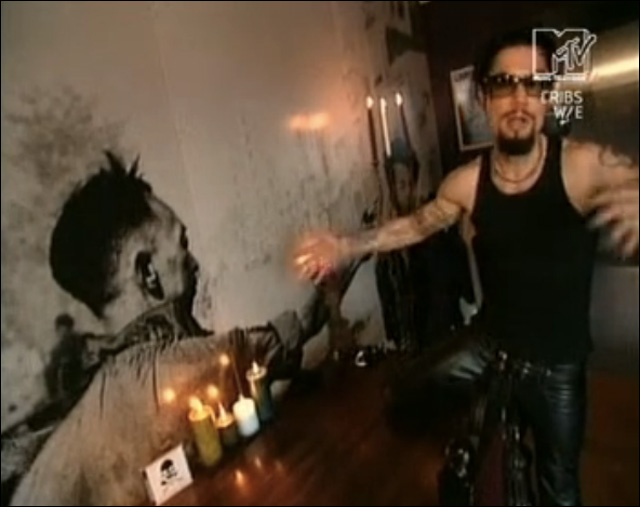 In July, I took a much-needed break from the blog and asked various friends to submit guest posts to keep things going. This moving, thoughtful post by Angry Asian Intern™ Cara Van Le, was one of my favorites.


Ah, the good ol' chased-by-a-dinosaur prank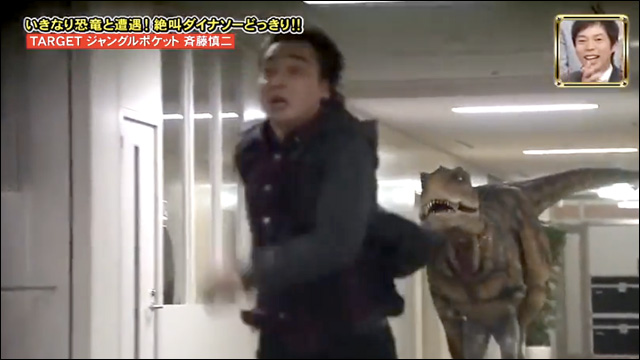 There are pranks... and then there are Japanese pranks. Forgive me, but this made me laugh. A lot.


Early graduation ceremony fulfills father's dying wish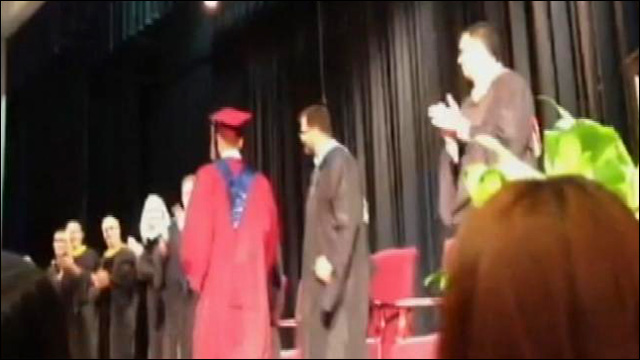 In August, Mill Creek High School in Gwinnett County, Georgia held a graduation ceremony -- caps, gowns, pomp and circumstance -- over half a year early. For one student and a father battling terminal liver cancer.


14 More Asian Leading Men Who Deserve More Screen Time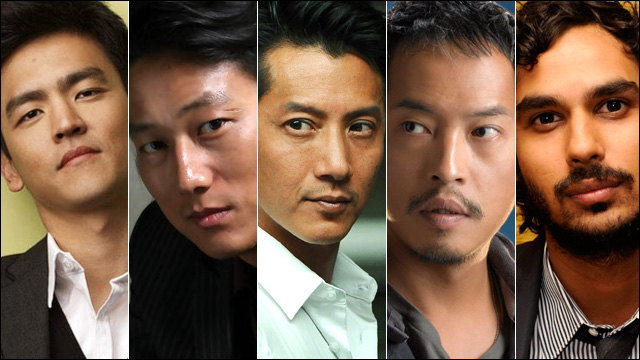 BuzzFeed posted a Very Important list of "27 Asian Leading Men Who Deserve More Airtime." A fine ab-tastic piece of journalism, but I couldn't help but notice some major omissions of leading men who also deserved to be included. So I came up with a complementary list with, regrettably, fewer abs.


Jeremy Lin: You've Changed Bro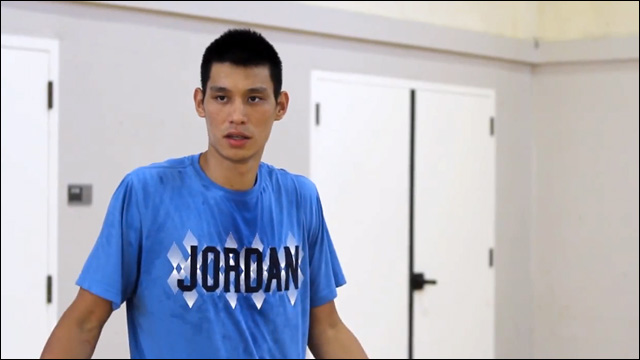 All the scrutiny of being The Asian American NBA player can't be easy, but I've admired how Jeremy Lin has handled it with intelligence, class and a sense of humor. This video, shot with friends in the off-season, shows he's definitely not above poking fun at himself and his unique fame.


Watch people lose their sh*t when Alexander Wang gives away free clothes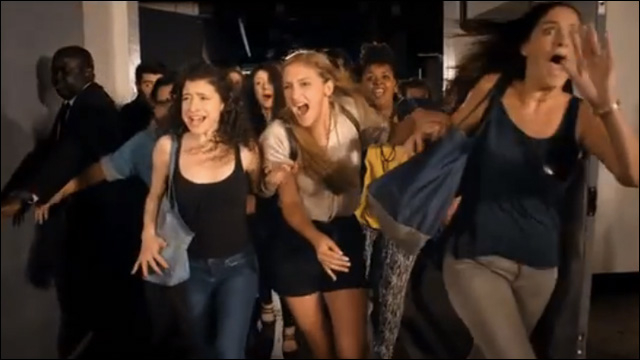 I'm certain that this is at least partly staged, but I don't care. Watch what happens when famed designer Alexander Wang -- surprise! -- gives away free clothes at a super-secret, extra-exclusive event for fashion fans.


Watch Kristina Wong in the most awesome TV interview ever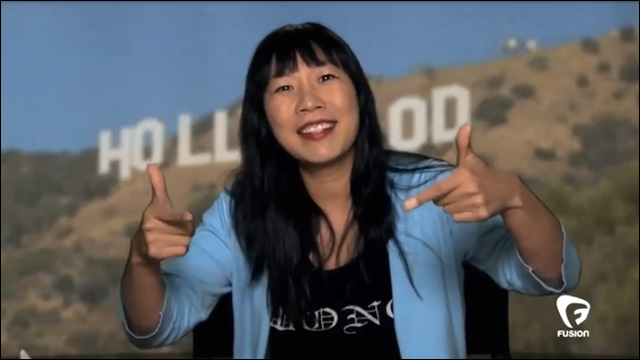 "Suck it, white ladies!" From now on, when I want to explain the awesomeness of writer/performance artist Kristina Wong, I will just show people this interview. Pretty sure the folks at Fusion still haven't recovered.


Girl rocks the guzheng with "Sweet Child o' Mine" cover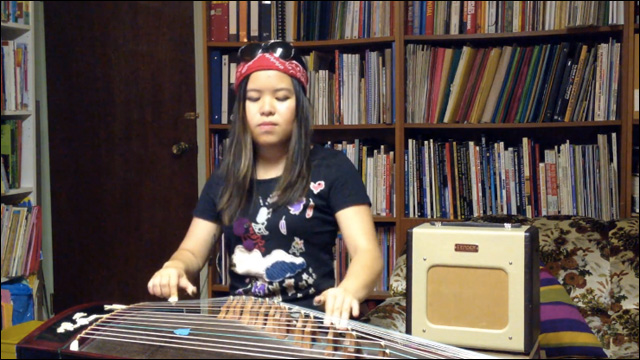 When you mix Guns N Roses and traditional Chinese instruments, you get Vancouver musician Michelle Kwan -- not to be confused with the world champion American figure skater -- rocking a kickass cover of the hard rock classic "Sweet Child of Mine" on the guzheng. Complete with the Axl Rose bandana/sunglasses combo.


Jim Lee's rejection letters from Marvel and DC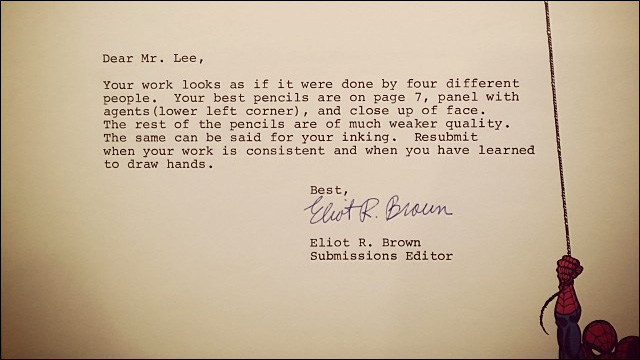 Jim Lee, one of the comic book industry's most important figures, wasn't always at the top of his game. These old rejection letters are humble evidence that even the greats must start at the bottom.


That funny Chinese homework assignment... now with context!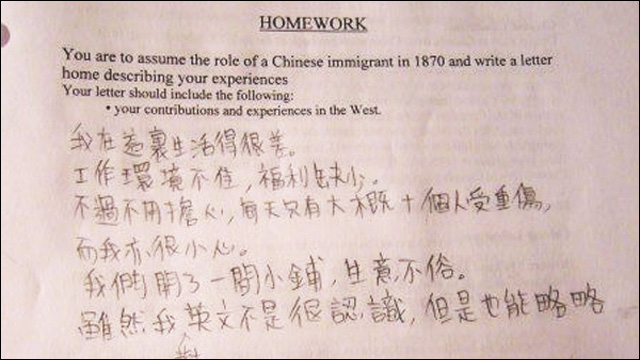 A couple years ago, I posted a funny photo of a homework assignment that a Chinese student presumably took quite literally. Prompted to write an essay from the perspective of a Chinese immigrant circa 1870, this student completed the assignment, going the extra mile and writing it out in Chinese -- just like an 19th century Chinese immigrant would. Funny, right? Turns out, according to the teacher who actually assigned it, that's exactly what the student was supposed to do. Context, yo.


Darren Criss and Lea Salonga lead a sing-along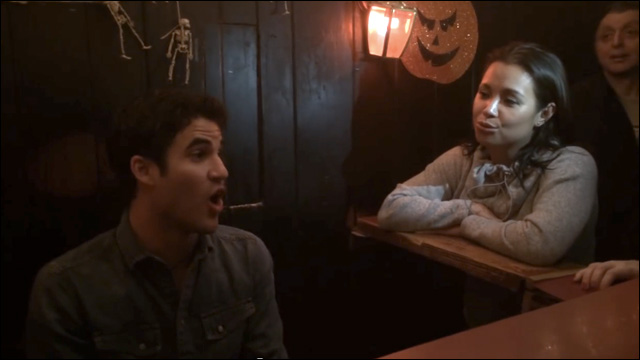 Glee star Darren Criss and Broadway darling Lea Salonga -- the original singing voice of Princess Jasmine -- lead piano bar patrons in an impromptu sing-along of "A Whole New World," the theme from Disney's Aladdin. No, this is not your nerdy musical fantasy. This moment actually happened, and somebody got it on video.


Reverse racism exists. All you need is a time machine.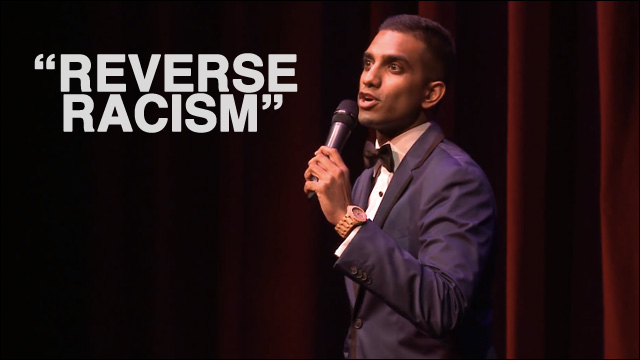 Australian comedian Aamer Rahman drops some serious knowledge in this brilliant, inspired bit about what white people often refer to in whispers as [DUN DUN DUN] "reverse racism." Truth.