Not necessarily the angriest, just the most viewed.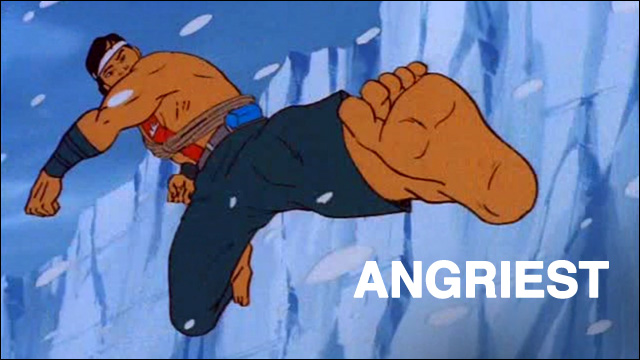 1.
Avril Lavigne's latest single is called "Hello Kitty." The music video is as bad as you could imagine.
2.
Kristina Wong wants reparations for Yellow Fever
3.
Is this man the Desi Walter White?
4.
Teen suspended for asking Miss America to the prom
5.
#1 Beauty Nail Salon
6.
Forbidden City, USA: Chinese American Nightclubs, 1936-1970
7.
Man arrested in hate crime attack on Sikh professor
8.
Watch the trailer premiere for 'A Picture of You'
9.
Steven Yeun to voice animated 'Chew' adaptation
10.
Paul Lo sworn in as nation's first Hmong American judge
See you next week at the
Los Angeles Asian Pacific Film Festival
.