Not necessarily the angriest, just the most viewed.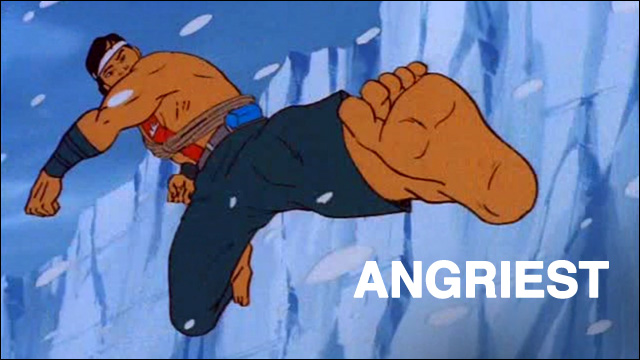 1.
This chef doesn't want Asians to eat his food. He doesn't even want Asians to eat near him.
2.
Mark Wahlberg wants you to officially forget his hate crime
3.
The Terminator is back... and he is Asian.
4.
This is not Steve Aoki. Everybody just thinks he is.
5.
Hmong man assaulted in hunting dispute
6.
Matt and Grace Huang are finally free to leave Qatar
7.
Rest in Peace, Chol Soo Lee
8.
Three men caught on camera beating homeless man to death
9.
Donate to Grace Lee Boggs' hospice care
10.
Remaining episodes 'Selfie' available on Hulu
Stay Angry, my friends.