Fun video splices interview footage of legendary martial artist with San Francisco Giants pitcher.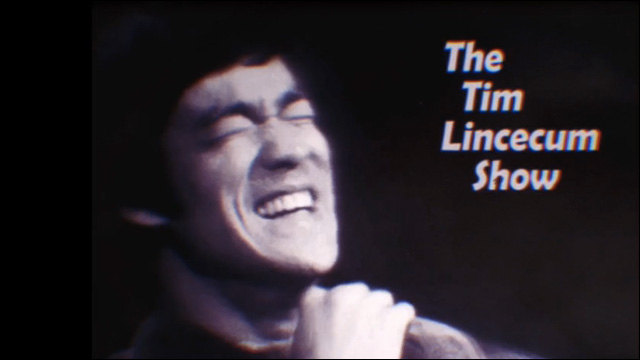 San Francisco Giants pitcher Tim Lincecum recently sat down for an exclusive one-on-one interview with legendary martial artist, actor, philosopher and inspirational human being Bruce Lee. Whaaaaaat?
The Giants recently dropped this hilarious video that features Bruce Lee as a guest on
The Tim Lincecum Show
, splicing together classic interview footage of Lee from
The Pierre Berton Show
with some cheeky questions and responses from the Filipino American two-time Cy Young Award winning Freak.
As a lifelong fan of both Bruce and the Giants, this is a glorious combination of all my favorite things: